Authentic Wotofo Recurve 80W 18650 / 20650 / 20700 / 21700 Squonk Mod
Enter Coupon Code MAPSWO at Shopping Cart for Irresistable Price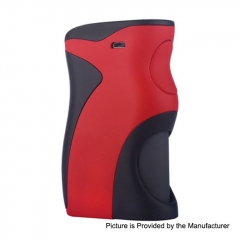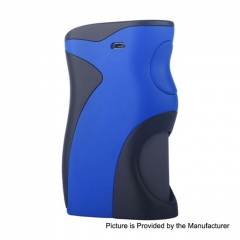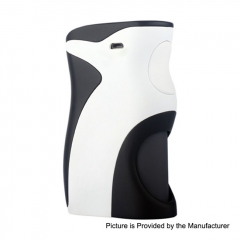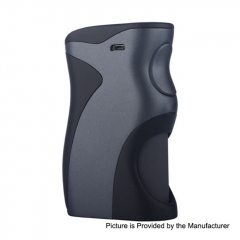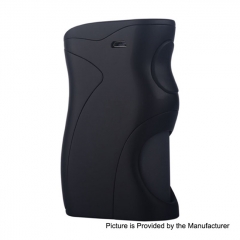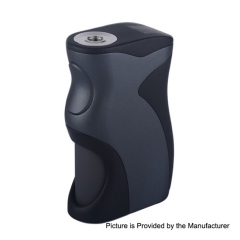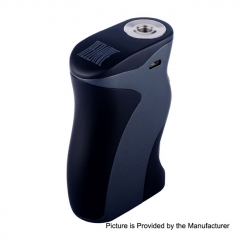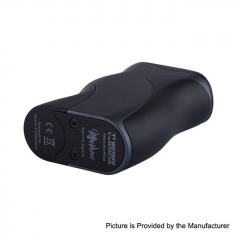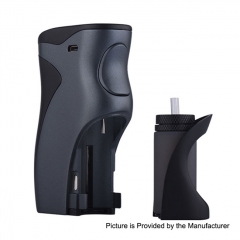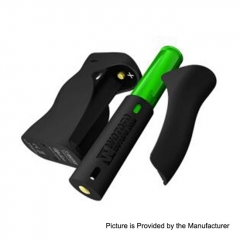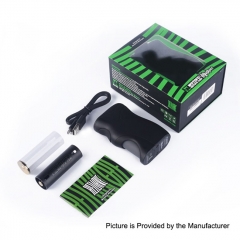 Features
Dimensions: 60.5 x 90 x 27mm;
Body Material: zinc alloy + special rubber coating;
Powered by 1 x 18650 / 20650 / 20700 / 21700 battery (NOT INCLUDED);
Output Voltage: 3.2~4.2V;
Max Output Power: 80W;
Bottle Capacity: 8ml;
Max Charging Current: 2A;
Resistance Range: 0.08~3.0ohm;
Luxury curve and recurve enriching your life with great taste:
Curves appear everywhere in life, especially in beautiful things. It is the line of beauty, the line of dynamic. The Recurve Squonk Mod, as the name suggests, it echoes the Recurve RDA and a wonderful life with dynamic beauty.
Unregulated mechanical mod experience in 80W power output:
Original mechanical mods are not for everyone, but the power of mech mods does appeal to all vapers. Thats where the Recurve Squonk Mod comes in, it provides stronger power like mech mods and lowers the threshold of using mech mods. The mod works on 3.2-4.2 volts and supports coil resistance from 0.08 to 3 ohm. With a fully charged battery, it performs an unregulated output of 80W.
Excellent chipset for built-in full safety protection:
The Recurve Squonk Mod has a built-in protective chipset against short circuits, low voltage damage, overheating, battery reversal, overcharging and over discharging. Besides the said protections, theres another important one, the 10s auto cutoff for the fire button. All to make the device a safer choice for mech mod vapers.
Ergonomic shape plus smooth surface, unspeakable joy to use:
Vape should be treated as a joyful interaction with human, so besides safety, comfort should be another specific focus. The Recurve Squonk Mod curves in a way that fits your hand and its cognitive abilities to keep your hand and wrist in a natural position anytime you vape. For more comfortable touch, we use special surface treatment which coats the zinc alloy material with smooth-feeling rubber. Moreover, we did 100K clicks in keystroke test to ensure a well-working fire button.
Compatible with 18650, 20650, 20700, 21700 batteries:
The mod fits for 20700 and 21700 batteries without any aid, and it supports 18650 and 20650 batteries when using the included battery adapters.
High quality squonk bottle and unique indicator light:
Baby feeder silicone material is used for the squonk bottle, healthy to store any of your favorite juices. The indicator light is positioned at the inner side of the squonk bottle area. It indicates the charging status and protection status, and the light is softened to mimic a lantern when it shines through the squonk bottle.