The Vaporesso Luxe 220W Mod Kit is right here with its beastly power. It works with dual 18650 cells, supporting a maximum output of 220W. The Luxe adopts 2.0-inch TFT color touch screen, providing a spacious and wide panel for operation. The tactile vibration button of Luxe help you explore an easy way for vape! The included SKRR tank adopts quadflow air distribution system, bringing exquisite flavor and warmth by keeping cold drafts out. The bullet-shaped inner structure eliminates the spit back efficiently too. The kit comes with new QF meshed coil and QF strips coil. It is also compatible with all GT cores.

The Vaporesso Tarot Baby 85W TC Kit is right here for you! The compact kit packs a Tarot Baby MOD and a NRG SE subohm tank in a small unit. Powered by inbuilt 2500mAh battery, the Tarot Baby supports a maximum output of 85W. The advanced OMNI Board 4.0 brings stable performance to the device. The Tarot Baby MOD features Super Player Mode to be compatible with tanks with various resistance. The 0.002s fast firing speed makes the device so quick while vaping. And the NRG SE tank adopts slide-n-fill design, adjustable bottom airflow and interchangeable GT cores. Users will enjoy a great flavor and vapor production. Click Here for The Tarot Baby 85W TC Kit Preview.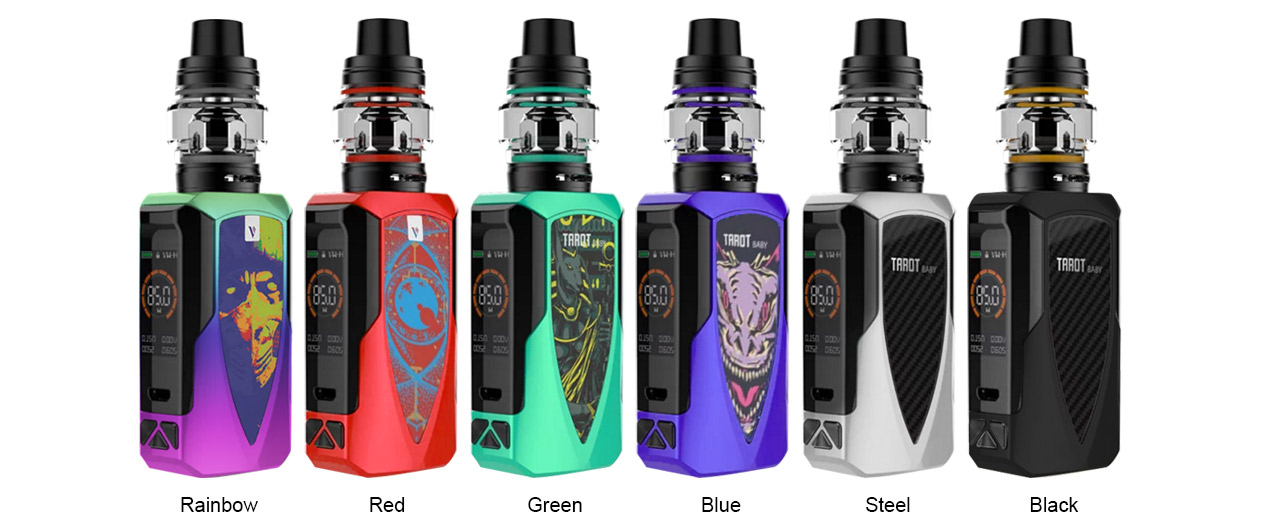 The question is which one you think can be the flagship of Vaporesso?
More New Products
More Squonk
$40 OFF SUMMER SALE, Vaporesso Nexus is as low as $10.5