SMOK Hot Sellers Back to Stock! X-Priv $13 OFF, Stick Prince $8 OFF
SMOK NOVO Starter Kit Price: $34.60
It just looks like a tiny whistle with cobra pattern at front and back and shining plating at the side, exquisite and convenient. Novo's mouthpiece is designed ergonomically, it can fit your mouth perfectly, giving you more convenience when vaping. Powered by a built-in 450mAh battery with 2ml replacement pod cartridge, it can fire up from 10W to 16W power range to offer you stable and superior vaping.
shop it here SMOK Novo Starter Kit 2ml 450mAh

SMOK Vape Pen 22 Price: $32.60
Smok Vape Pen 22 Light Edition is an advanced version of Vape Pen 22, as the name implies, this new version has LED lights at the tank base. When you fire the device to vape, the LED will light up and change its color along with the color of sealing ring. It is an one-piece vaporizer in the compact size and simplest design. With a diameter of 22mm and 1650mAh battery capacity, the well-designed device will provide you massive cloud and unique flavor.
shop it here SMOK Vape Pen 22 Light Edition Kit

SMOK Stick Prince Starter Kit Price: $48.74 ( Original Price: $57.00 | Save: $8.26)
Stick Prince, a powerful combination of 3000mAh battery and TFV12 Prince tank, is born to be a legend.It is newly designed, with a special hexagon power button and a carefully carved battery base you can feel how exquisite it is. Stick Prince's large battery capacity is the best guarantee for long time vaping and LED indicator on its body can tell you the specific conditions of itself.
shop it here SMOK Stick Prince Kit with TFV12 Prince Tank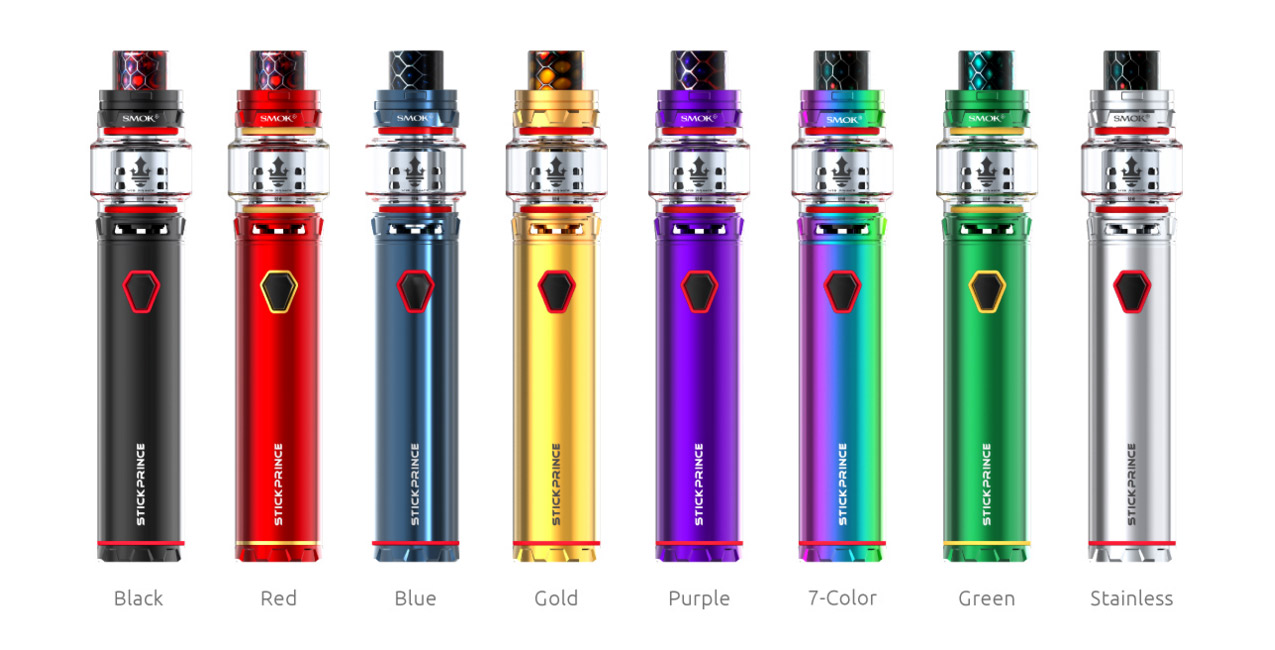 SMOK X-Priv 225W Mod Kit Price: $77.81 ( Original Price: $91.00 | Save: $13.19)
SMOK X-Priv Kit consists of the high power output 225W X-Priv mod and the innovative lockable tank TFV12 prince. Feature with the compact body with huge high definition colorful screen, the SMOK X-Priv will deliver the chase cloud vapor when working with the baby beast coils and new cobra drip tips.
shop it here SMOK X-Priv 220W Box Mod Kit with TFV12 Prince Tank