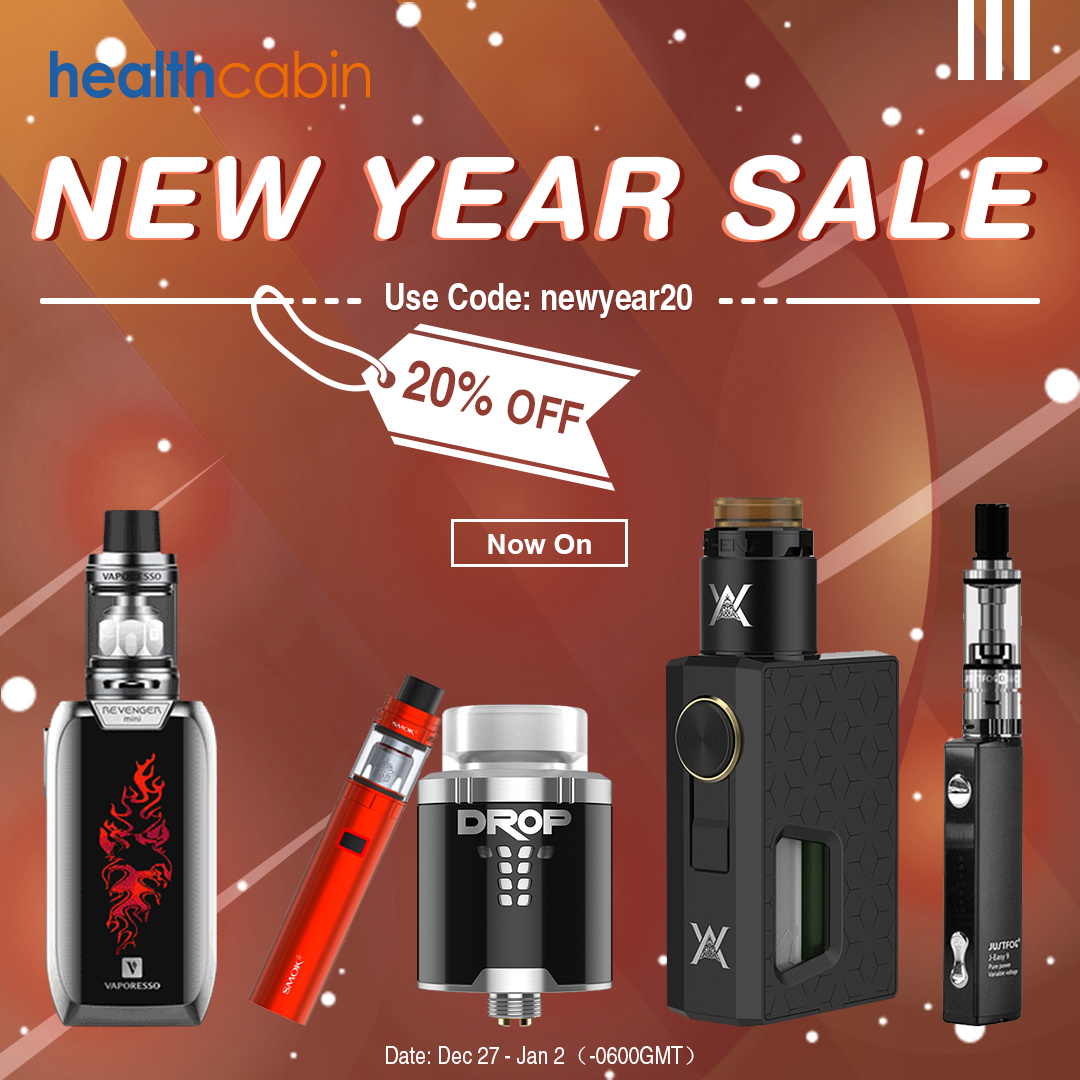 New Year Countdown! Hot Sellers Great Saving! Up To 20%OFF!
Dear Customer,
It's only 4 days to 2018, we want to hold a wonderful party to celebrate the new year's coming and express our gratitude to all of you. From on now, apply our coupon code: newyear20 on the following items you will enjoy 20%off.
recommended items below:
Vaporesso Revenger Mini 85W Mod Kit
Joyetech Atopack Dolphin Starter Kit
Vaporesso Revenger 220W Box Kit
Eleaf iCare 2 Starter Kit 650mAh
Eleaf iStick Trim Kit with GS Turbo Tank 1800mAh
Kangertech Spider Kit 200W 4200mAh
…
SEE MORE
Please note that the items already have discount and Mystery packare are not eligible for using the coupon.
Date: Dec 27- Jan 2(-0600GMT)
Any question, please feel free to contact marketing@healthcabin.net.
Best regards,
Healthcabin Marketing