Can't-miss Classical Pod Kits-Lost Vape Orion & SMOK X-Force
Hey guys! If you are looking for some portable and cost-effective vape pod kits, then you can't miss the two devices I'm gonna share in the following. Cause they both come with compact size but amazing performance. Ok, here we go!
1. Lost Vape Orion Kit

The
Kit Lost Vape Orion
is the modern advancement of vaping technology, integrating Evolv's advanced DNA Go chip within an exquisitely machined chassis in a compact, pod-size structure for a spectacular masterpiece! The Lost Vape Orion is constructed with attention-to-details machining, manifesting a highly durable alloy shell with beautiful real carbon fiber or Abalone details to create a truly luxurious all-in-one, or AIO, pod system.
The Lost Vape Orion is powered by Evolv's customizable DNA Go chipset, maintaining the fully sophisticated customizable adjustments, power regulations, and precise output modes Evolv have come to known for. Managed by a responsive bottom adjustment button with corresponding LED lights, the Lost Vape Orion has three standard output: Low (White Light), Medium (Blue Light), and High (Red Light). An additional function is added to the device, Replay Functionality, allowing users to precisely save the most recent desired output for future firing level. Internally, the Lost Vape Orion 40W features an internal 950mAh rechargeable battery with a discreet micro USB port located at the bottom of the device.
2. SMOK X-Force Kit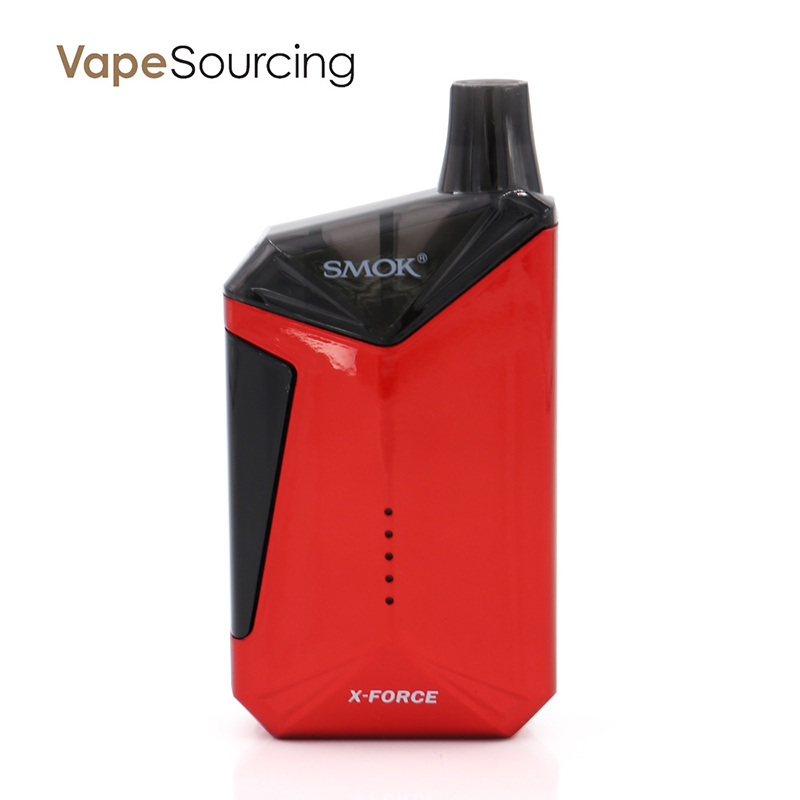 The
Kit SMOK X-FORCE
implements a sleek, modernized all-in-one device with an internal 2000mAh rechargeable and 7mL maximum juice capacity while utilizing a replaceable 0.3ohm X-Force Coil with traverse airflow design. The SMOK X-FORCE is fully constructed with an elaborately carved line in a plethora of vibrant color options that fits comfortably in-hand.
The X Force integrates an impressive 2000mAh rechargeable battery with convenient micro USB charging port and a series of safety protections. The device is controlled from a single stealth firing bar, with the direct voltage based output and five LED battery indicator for instant feedback of the battery state. The X FORCE Tank features a refillable cartridge section with an impressive 7mL e-juice reservoir for an incredible range. The deployment of the 0.3ohm X-Force Coils providing great flavors and vapor production with its traverse airflow channels.
Both of kits are available in the vape shop online. Just jump into action if you like them.