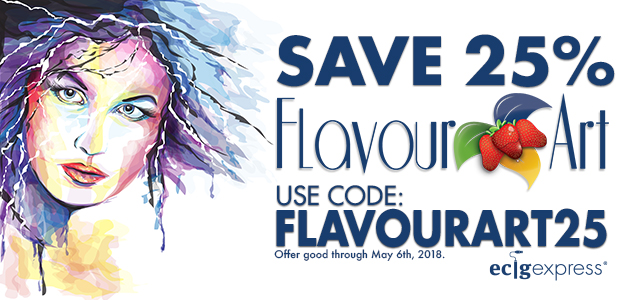 Happy Friday Mix Family! Lots of cool stuff this week!
Our weekend Sale is on Flavourart!
Save 25% on this popular brand with the code in the pic above.
We've added the latest Capella Silver line flavors to our catalogue!
These include:
Acai
Apple Snacks
Meringue
We also have new additions to our house line Flavors Express!
Soy Milk
Apricot
Harvest Berries
Last but not least, we have begun integrating our bottles!
Lots of cool new stuff coming down the pipeline so stay tuned!
Have a SAFE and most excellent weekend folks and as always.
HAPPY MIXING!