Actually it does seem to me your proud of your illegal activities… but I would have to agree
Nicotine is a poison and an experienced mixer shouldn't be in a position to knock over large batches of high nicotine in his/her lap.
break down large bottles of nicotine into smaller bottles , while observing proper safety precautions.

immediately close nicotine base when thru using

if you must always sit on you behind when using nic buy smaller bottles .
Now granted accidents can happen, but observing proper safety precautions, can reduce the chances of an accident happening…
My work area in my house(old pic to show a friend how much juice I had mixed up)
Yes I sit on my behind when mixing… but I also don't use large bottles of 100mg big base… partly because were would I store 1 gallon of nic safely out of my 2yo reach… I usually buy 250ml of 100mg pg nic base from liquid barn. Which comes in 2 bottles.
Then from them I fill this bottle.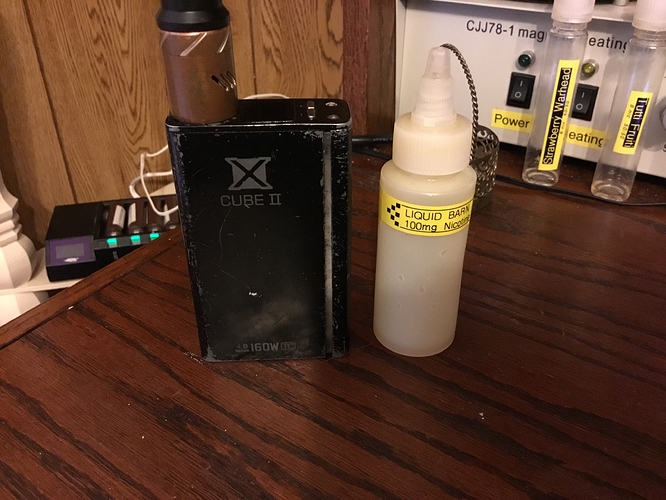 I feel I have Less chance of an accidental spill, this way.