On average, 51 people in the US die from lightning strikes annually. So, during the period of flu estimates, 18,000 - 46,000 people have died of influenza. 21 people have died from lightning strikes. And 9 have died from Covid-19.
Yeah, let's panic.
450,000 people in the USA die from smoking every single year (not day) edited… there's a reason to panic
It's 1,300. Nothing to see here, please move along…
Every year almost 3,000 people are killed by hippos.
BAN THE HIPPOS!!!
Lessons from the Spanish flue…
They always come up with that one, they compared the Mexican flue with it too.
What they alway fail to mention is that the Spanish flue itself was no different from any other flue that's been going around since.
The only difference is that it came around just after WW1 when people had been brought to the brink of starvation and were suffering from dysentery and other diseases.
Not a surprise the death toll was extremely high.
Fortunately a lot of people suffer from memory loss and seem to have lost the ability to read so they can use it over and over again to create panic.
Why read when you can get your information served up in nicely digestible chunks on telly.
Viruses are already on my list of biggest disappointments of 2020.
This will be cross posted… no doubt.

… sorry, in advance.
OMG!
It's been said so much that it's now just a running joke. Still I don't think being racist causes coronavirus but likewise not being racist won't prevent it either.
actually, being racist does cure all diseases. if you're racist against everyone, as all disease is communicably transmitted, avoiding human contact renders you immune to all contagious disease. racism is the cure, actually. everything you hear on t.v. is also a lie told by professional cons.
Get yours today!
…before they're all booked up building 1000's of them everywhere. Or, the bunker construction crew dudes are dead from Covid-19.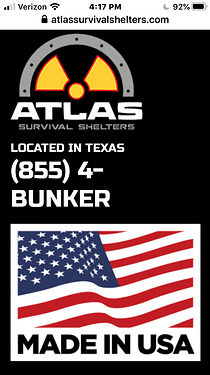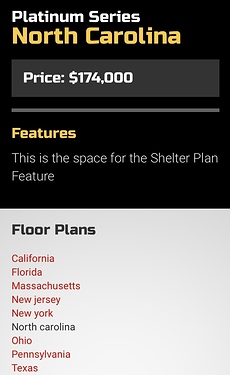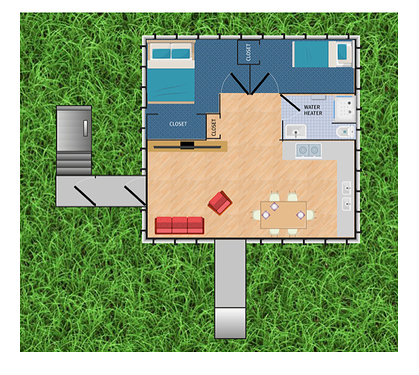 This one's nice…

…it'll be for me, my spouse, and one other lucky individual that has $174,000 in their pocket.

Love this guy!!

It's not a laughing matter, at all. The world is engaged in active genocide against indigenous populations due to displacement because the same people who think their only jobs are to deceive a public they've mentally neutered have no reasonable or rational solutions to the problems they create through their delusions and ineptness.
The world imo is in the darkest ages that the human race has ever known, watching idly as human existence turns into a snuff film to aggressive alien invaders caused by rampant 3rd world overpopulation that these same jerkoffs who get on t.v. and say the problem isn't because of their incompetence it's because of your, the viewing audiences personal foibles.
it's like watching 3 year olds try to be funny, telling jokes, haha. get another nosejob.
Just to play devils advocate… even while avoiding all human contact you still require basic necessities like food and uh, toilet paper. How do you go about acquiring that? Can't just drive to the store because there are other people there. You could hire a delivery service I suppose and tell 'em to leave it by your door. But what if the contagion is able to survive on inanimate objects? You're screwed because the second you touch that food, or wipe your butt you are infected!

I like how people point to flu deaths a year to say coronavirus ain't that bad. It is just getting started and they don't know much about it. Remember, this has been on the radar for only what 2 months?
I am using influenza to compare to Covid-19, you are right. But I am not doing it because I think it is trivial and stupid; I am doing it to try to offset this extreme overreaction that seems to be so prevalent. Compared to influenza (for now, anyway), the death rate is 'considerably' higher between the two. But it is still very, very, very low compared to Ebola (3.4% for Covid-19, 40.4% for Ebola). Vaccinations will be developed, and natural immunities will build up soon, and the rates will surely drop.
So in perspective, I am not saying we should laugh off Covid-19, but I am also not saying this is Captain Trips for realz.
…but, they do say, "Laughter is the best medicine"!


Just read that an Amazon employee has the COVID 19 virus… but, we can all have it by tomorrow if we order in the next 2 hours!