Is it possible to search single and dual flavour juices?
In a way:

That is cool
but so is…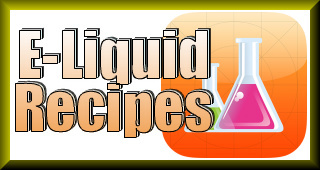 Happy Holidays
I LOVE ELR

Click the buttons and search for the single, double and triple flavor recipes you can make sorted by rating!
Hint: once you do a search you can just change the fcount # to search for 4, 5, 6 or any ingredient count recipes.
Guide has been updated

Fantastic, do you ever sleep though?
The Guide is extremely helpful! I kept finding the Resource page and was overlooking the Guide.
Suggest you add a section near the top of the resource page to cross link to the Guide
Guide to the Best e-Liquid Recipe Site in the Universe
http://e-liquid-recipes.com/guide verified by an ALIEN!
Sleep. I remember that. It's yellow, right?
I just added the guide to the top of the resources page!

We love you @daath now you can take a 5 minute nap

wait don't sleep yet… it's a broken link, need www. or http:// on it?
its prob my cache or internet again :((
Doh, it was misspelled

verified, it works

ok 5 minute nap

Like your buttons better but guide works too.
Old T16/break chain user.