PRE-ORDER: Vaporesso XROS 3 Pod Kit 1000mAh
XROS 3 Kit is the new pod system in vapesourcing.com. It is equipped with a new 0.6ohm mesh pod to provide you sweeter vaping experience. And the new 0.6ohm pod is compatible with the whole XROS family. XROS 3 features 1000mAh battery and type-c charging port. What's more, with COREX Heating Tech, it can offer more rapid and even heating. It supports Pulse Mode to boost the power and flavor. Featuring SSS leak resistant tech and top filling system, XROS 3 is more convenient for you to use.
Packed with a 1000 mAh high-density battery, the XROS 3 provides users with a solid and reliable vaping solution that can be used for 48 hours on a single charge. Type-C charging ensures greater convenience, while the draw activation ensures the product won't malfunction in users' pockets.
The Vaporesso XROS 3 sale comes with a sleek rounded design that ensures the mouthpiece fits perfectly between the user's lips, providing an accurate MTL experience. The round-edge bottom of the vape delivers a modern and timeless design. Additionally, the neon indicator to show how much battery power is left combines aesthetics with function to provide users with comfort and practicality.The XROS 3 also features the COREX Heating technology for rapid and even heating, a precise adjustable airflow, and VAPORESSO's SSS technology to prevent leakage. In addition to no leakage, the design means users can top-fill the vape without needing to remove the head, allowing them to easily switch between Tight MTL to Restricted DTL pods.
Specifications:
Brand: Vaporesso
Dimension: 13.723.6115.1mm
Best Vaporesso XROS 3 Pod Cartridge Capacity: 2ml
Resistance: 0.6/1.0ohm
Battery Capacity: 1000mAh
Charging: 5V/1A, Type-C
Filling System: Top filling
Features:
Precise adjustable airflow
Pulse mode
Powerful boosting
New 0.6ohm RDL pod
SSS tech and anti-leaking
1000mAh battery capacity
Provides tight MTL to RDL vaping
Compatible with all XROS pods
COREX heating tech
Flawless rounded-edge design
Neon battery indicator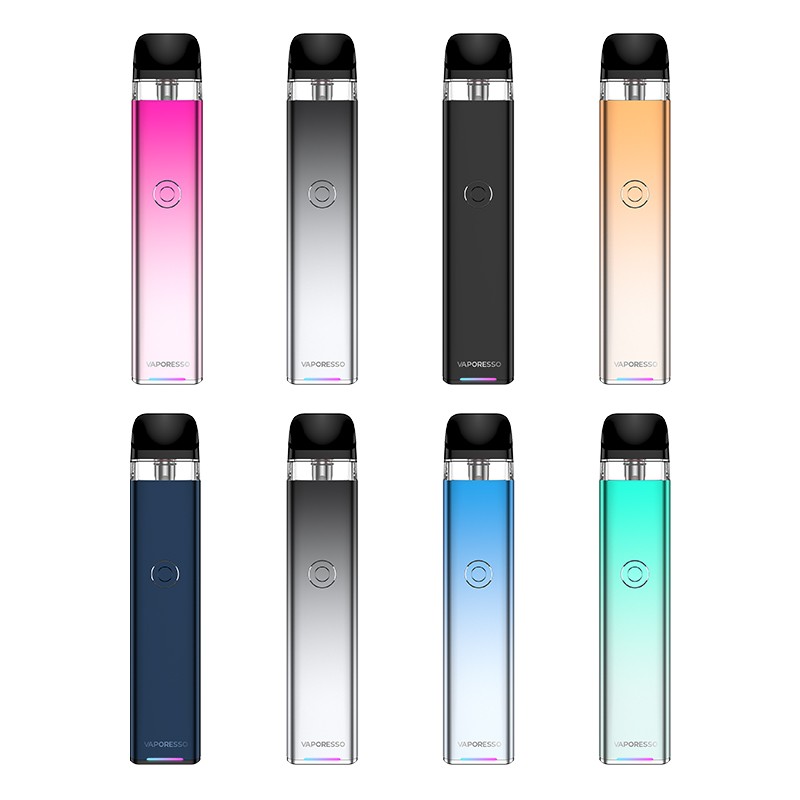 Recommended products:
voopoo argus p1 for sale
buy XROS 3 Mini Kit