Well, a bit of punk from where I live, a group much admired in my house, revolutionary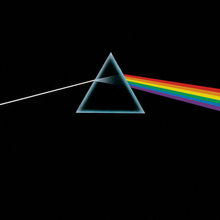 +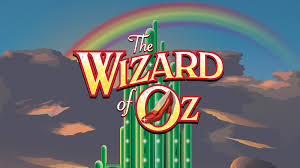 The Dark side of the

Wizard of Oz.
Seem to be on a blues kick at work this weekend.

Thank you so much for putting up the Corrs' concert @ozo. You legend! I was born in Oz but the rest of the family tree on my father's side goes back to the Mother Country (Ireland). My dear ol' Ma's from Scotland so a good (?) mix there. Just something in me that whenever I hear me some Irish music I just get all emotional. Man I'm nearly tearing up now writing this

Yeah, the Corrs' ain't traditional but when ya get that fiddle, whistle and drum (bodhrán) sound happening well it's almost the same. Thank You! Thank You! Thank You!

No animals were harmed in the making of this…classic. heehee

My family is mainly Scots, but my Dad was an immigrant
from Scotland to Australia, via his parents.
I am dual citizenship AU and US, as my mum was American.
I have more family [alive] in OZ than I do in the US.
Nothing beats the Temple Bar Trad Fest…and a visit to Oliver St John Gogartys
Irish Trad fits in perfectly here in the Nashville area, especially with the Bluegrass
all through these hills. We even have some awesome hybrid Bluegrass/Irish Trad
bands that you would think had been here forever.
And if you think that is strange, my weapon of choice is a saxophone…bet you
never thought that could work in bluegrass OR Irish Trad, but we do it all the time.
Pub crawlin' ? Try this one on, eh?

Nightwish (symphonic metal) - anything from the live gigs with Floor Jansen singing. Wacken 2013, Wembley 2016, are both good and Floor is a vocal marvel.
Listening to Steve Hackett playing some of the Genesis stuff as well (trying to learn Hairless Heart and Firth of Fifth).
Is this like the Coke vs Pepsi debate? I think not…
Tarja Turunen forever!!!

I saw them once in the Netherlands back in 2005. Don't know about Floor but Tarja had mad vocals
I'm not saying this is the best example of her voice, but it's certainly a very good sampling. It's the first song from Nightwish that caught my attention.
I have never listened to them, but I did because you posted it.
As you know, I am mostly a sax player, believer that it can go with
anything, even in church [which I have been honorably accused of].
I grabbed one of my horns, loaded this vid in the living room on a
larger TV/stereo system, and filled in with the alto, especially in the bridge.
My woman was downstairs [farting around] when I cranked it up, and
when she came upstairs, commented on how she liked it…
she thought the horn was part of the video.
I have gotten pretty good at foolin' that woman over the 700 years that
we have been married.
When she replayed the video, didn't hear the horn, she rolled her eyes at me,
seemingly in disgust.
No kudos to me, but hey, that is how marriage is…700 yrs of the ball and chain…
[if you are lucky, fortunate]