Yo…That Ultimaye Birthday Cake smells delish
Oo, let us know how that is. I love BC in RL and if it's anything close I gotta try it. Are there any similarities with the Ultimate Cake Batter?
Should have made a bigger bottle…
Heard really good things about premium rasp…
It smells pretty damn good, i put a few drop on the furnace air filter and it covered the whole house for a bit, smelled like freshly picked and smashed berries.
I rate it pretty high, probably prefer it over Raspberry Syrup, I think it sits in a mix better. Put it this way one of the few flavours I bought a bigger bottle lately.
Wow, in that case, I may have to pick it up.
I made a 16oz glass of lemonade and added 5 drops, poked right through the lemonade. Reminiscent of Raspberry MF, not Wild but the regular. Many folks werent as fond of the regular Raspberry MF but i use it regular in lemonade and teas.
I agree with @marsh8 and will be buying a bigger bottle as ill need it for things other than ejuice.
Funny you should mention that, I happen to be searching for someone that may need a research assistant for that very same project!


@McDuckie I wont be changing Amish Crack, 5 days and its golden. Glad my wife told me to leave it alone…
EDIT: If you have ever eaten at Essenhaus or another place in Middlebury you might have tried Amish Peanut Butter. Ive made a dozen or so attempts but i think im on to something this time. That new PB Butter Cream seems like it is going to work well along with PB Taffy.
You mean like Amish Church Butter the uber creamy peanut butter made with freshly roasted peanuts, marshmallow fluff, just a touch of fresh caramel and some corn syrup? Then whipped until is silky smooth? Yes Please!!!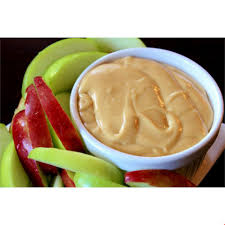 PS Ken I just mixed Amish Crack this afternoon, so I'll try to patiently wait the 5 days.
@Ken_O_Where Is there a recipe for Amish Crack? It sounds great!
@TimWV scroll

7days. LOL
I love a good banana moon pie though most that I've tried where missing a candied banana shell. I made an adapted version of TOC's Banana Moon Pie with a graham/cake type cookie, Tpa Banana Cream, WF Marshmallow Gooey and used WF Banana Candy for the candied shell. It's quite good though probably needs some adjusting.
Banana Candy (SC) (WF) 0.75
Banana Cream (TPA) 2.50
Graham Crust (FA) 1.5
Marshmallow (Gooey) (SC) (WF) 1.25
Super Sweet (Purilum) 0.25
Yellow Cake (Flavor Jungle) 2.00
@McDuckie I found it, thank you for the help.
Omg you need premium raspberry…hurry! You won't be sorry!!

Yep, hehe. When i used to make this i used Vanilla MF instead of that imitation vanilla crap, soo good!
Hope you enjoy the Amish Crack, i went through the 30ml pretty quick and then made 240ml.
I think i ran through 5 version this time and all were pretty good, they just needed a bit of work on the graham so this is V5 that i havent mixed yet, maybe tonight:
@TimWV If you do mix the crack i hope you enjoy, let me know what you think even if you dont like it.