Nice and simple

Used OBS Nano shortly but we couldn't get along so I passed it to a friend.
1#
Great compact design, I also like the fire button is not on the same side as the screen and so not either pointing away or hidden by hand while fireing.
2#
Although I really want to try the Engine Nano.
#1
I like the rounded shape and beautiful surfaces.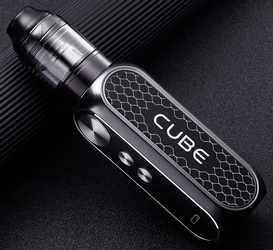 Post 1. What do I think about the new cube. I've seen the reviews and think it's cool.
Post 2. Do I own an obs. Not yet, could you send me one? I promise I will be good.
5
BRILLIANT!!! I love that man, totally cool.
Post #1
I like it! The first thought that came to my mind the first time I saw it was, "That mod is sooo cute!"
#2
I have! I bought 3 of the original OBS Crius RTA's! I had 1 black, 1 white, and 1 SS…and I liked it so much that I bought my best friend a white one and sent @bradslinux a black one a few years ago when I was his secret Santa!