Hello everyone,
I was here mixing Pro Vapes' chocolate milk base, and I had a question!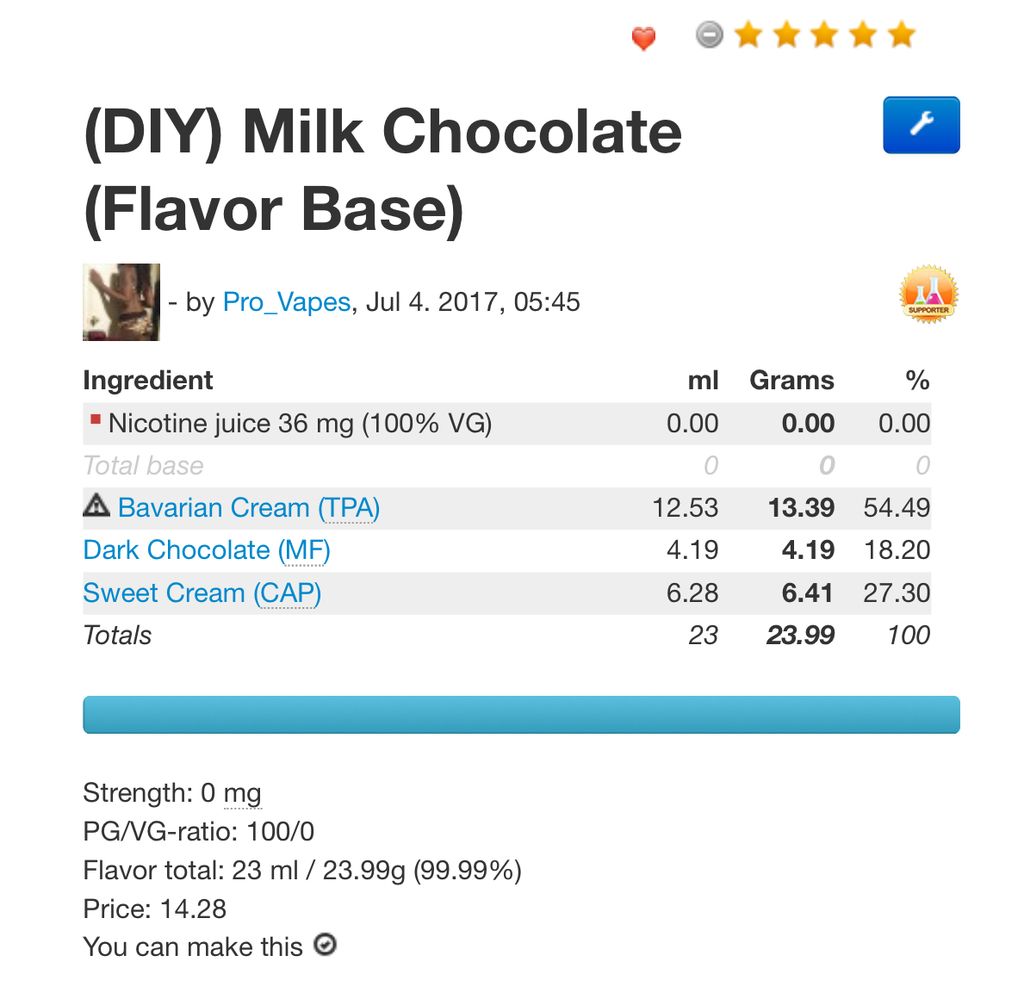 As I mix to weight, I usually introduce the weight of the gravity of the flavor into my flavors that I have in the stach, at least those that I can collect the information from the manufacturer!
But in the Flavors Medicine Flower, I could not find … and precisely in these concentrates, it seems to me that is the most important, because 2 or 3 drops can make a difference.
Has anyone ever faced this problem?
In this particular case, should I withdraw the gravity values ​​of the other flavors?