Well if you have some time, please do check out Mooch's tests on e-cigarette-forum.com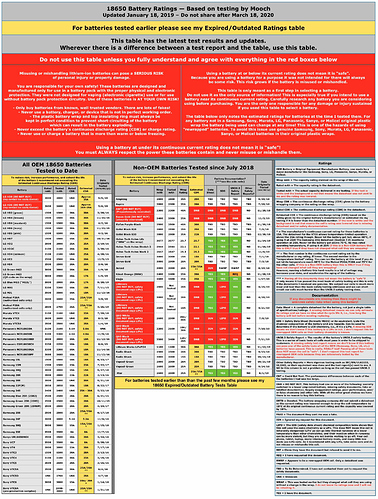 I've been using the Molicell 18650 and 21700 for a few months now and they're as good as any of the other major ones out there.
Your place has a flash sale on the LGHG2's, just picked up a few. Thanks!
Yeah, the Molicel bats are excellent. Have mostly been a VTC5A guy and Samgung 30T for 21700 but after reading Mooch's review of the Molicel I jumped at getting some. Great in mechs too, my goto, you can feel that extra punch.
When using my mechs, that was the first thing I noticed when I switched from Samsung's to Molicel.

If you sign up for Fogstar's mailing list on their site, they'll send you a discount code every Friday

Just wanted to finish up about my Flash Sale grab on some LGHG2's from Liion Wholesale. They were at a great price point, they shipped them super quick, and when one of the cases arrived cracked, they actually sent two free replacements.
Very happy with them!

@anon70102222 thank you i managed to get a fantastic deal at fog star got a new Xtar VC8 charger and a QC3 plug and six fog star batteries and 3 zip batteries pouch and 3 plastic case for less than £45 with discount
If you can catch these on sale:
OR the 2 banger version… they're great for travel!