I've been using the ELR calculator for quite a while, and when something changes, I notice it right away (most times).
Today, same laptop, same OS, same browser, same everything I noticed when creating a new recipe, that the SECOND flavor added is indented for some reason.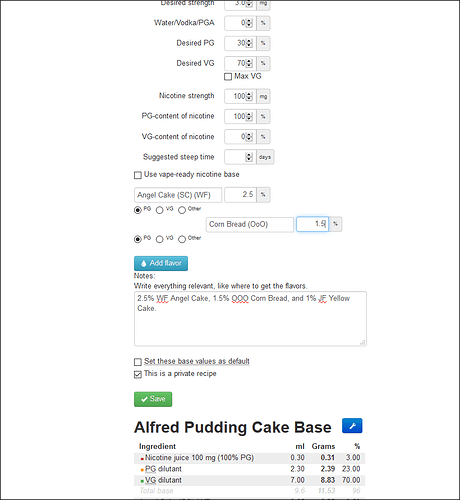 I closed all tabs (Firefox 78.0.2 64 bit), cleared all cache/cookies, re-started, and logged in, and created a new recipe, same issue.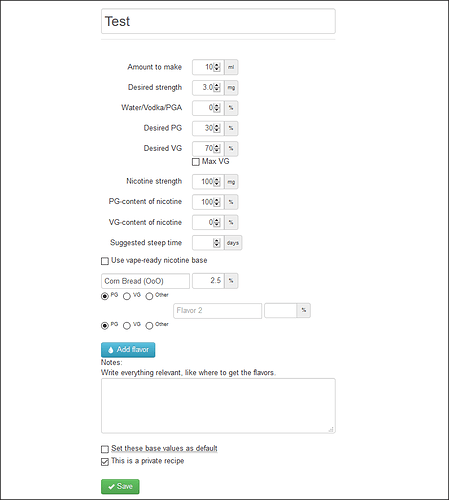 Tried again, and 1st ingredient was fine, 2nd, 3rd, and 4th all were indented. Anyone else getting this ??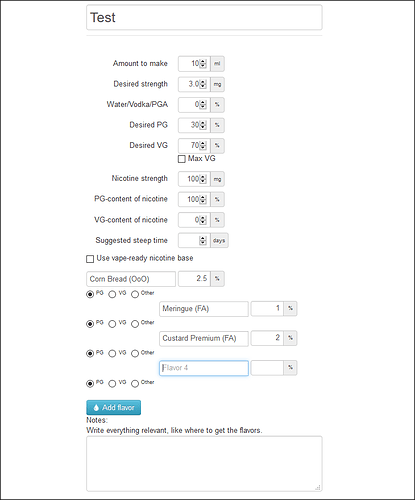 @daath, @Sprkslfly, @SthrnMixer…
CSS issue ?