Lets start with the specs first

Product Introduction
Apart from the emphasis on simplicity and egoism, the Stentorian AT-7 Box MOD focuses on much more. Inspired by the water-cooling circulation system, the AT-7 features an innovative brass tube radiation design, offering an excellent heat dissipation which extends the lifespan of your MOD. With a massive built-in 3500mAh battery, the AT-7 reaches a maximum output power of 100 watts.
It adopts an adaptive smart power function that captures the coil's resistance and adjusts the power automatically. With a high quality American AT chipset, the AT-7 provides a consistently high performance for vapers. This device also has various safety features such as: short circuit protection, overtime protection, over heating protection, low voltage warning, over out-put voltage protection, over charging protection and low resistance protection. Black and white colors available.
Parameters
Chip: American AT chipset
Size: 90 x 74.5 x 30.5mm
Thread: 510 thread
Battery: Built-in 3500mAh battery
Max Wattage: 100W
Output Voltage: 4.2V
Resistance range: 0.1 - 3.0ohm
Charge: Micro USB charging
That's the boring stuff out of the way, copied and pasted from the @Heaven_Gifts website. They were so nice to offer this mod in one of their amazing giveaways and I happened to be the lucky winner

Now let me show you some pictures and start with the box. I know some people make a big deal out of that, me, not so much. It's a box

It's a good looking box containing the mod, the manual and a usb cable.
The manual is short because you can only turn this mod on or off, more about that after some more pics.
This mod is definitely geared to appeal to the geeky crowd. Unfortunately, as you might be able to see on the bottom pic the plexiglass is pretty beat up and scratched on both sides.
I'm not going to complain about it since it was a gift and you know what they say about gift horses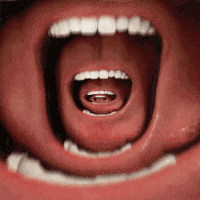 I certainly hope that when people pay for this mod they are getting it in mint condition because it is definitely marketed for the way it looks and pretty pricy so when it arrives on their doorstep like this they will not be amused.
Edit; as @Steampugs pointed out it has plastic film on it (well disguised) and the mod is not scratched at all

For this money you can get a half decent DNA mod. That's one thing I don't understand about this mod, it's catering to geeks by the way it looks but doesn't take into account that geeks like to tweak.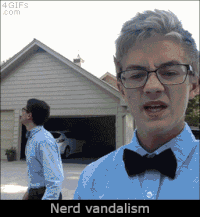 It's awesome that the chip reads the coil and adjusts the power accordingly but… apart from the coils there are other factors like what kind of juice do you have in your tank.
Not all juices react to temperature the same way and you might want to adjust the power for different juices.
Then there are people who like a hot vape and the ones that rather like a cooler vape.
You cannot do anything with this mod but turn it on and fire it, which is a great feature for people who just want to vape and not be bothered with all the different aspects of vaping.
I can well imagine that new vapers are getting pretty confused with all this gear that is around nowadays and all the different specs. They are used to walking into a shop, buy a pack of cigarettes and light up but there are cheaper, simple starting kits around to cater to them.
I don't think new vapers want to fork over the money for this mod and the geeks would like more than just a geeky look to justify the price. If you want a geeky look you can get the EXO SKELETON for a lot less and tweak to your hearts content.
Conclusion
I'm confused.
Don't get me wrong, it delivers a nice vape and looks geeky but IMO it doesn't include anything else to satisfy the people this mod is designed for

I would like to thank @Heaven_Gifts for the opportunity to try out this mod and leave you with a link so you can look it up for yourself if you're interested in buying it.
https://www.heavengifts.com/product/Stentorian-AT-7-Box-MOD.html