@McDuckie looks absolutely Devine!

Made my mom's spice cake with buttermilk glaze. I've included a link to the recipe if anyone wants to try it.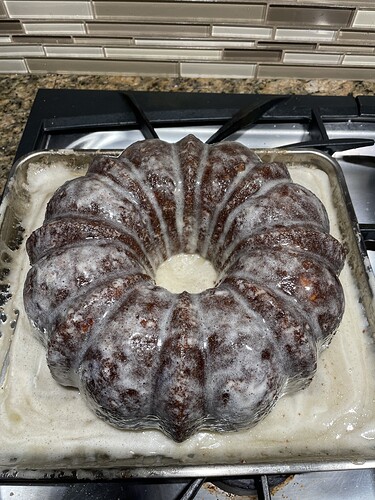 The recipe keeper is by far my favorite for cooking! you can have it on multiple devices and sync anything you do across them, great price also, I think I paid 14.95 one time fee for unlimited.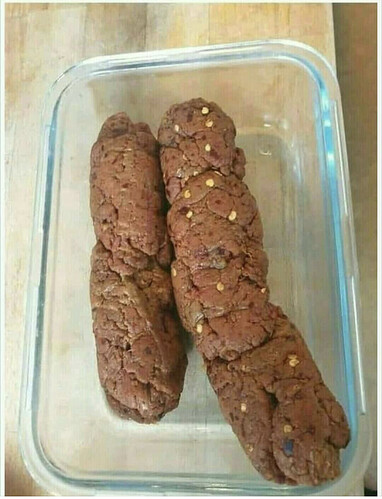 Vegan Meatloaf:
▢ 1 Tablespoon Olive Oil
▢ 1 teaspoon Crushed Garlic
▢ 1 Small Onion (100g) White, Yellow or Brown, finely chopped
▢ 2 (15-ounce) Cans ChickpeasDrained (3 cups)
▢ 4 Slices Brown or Whole Wheat Bread (160g) processed into breadcrumbs (see notes*)
▢ 2 Tablespoons Dark Soy Sauce
▢ 2 Tablespoons Sweet Chili Sauce
▢ 1 Tablespoon Dijon Mustard
▢ 2 Tablespoons Ground Flaxseed Meal
▢ 2 Tablespoons Nutritional Yeast
▢ 1 teaspoon Garlic Powder
▢ 3 Tablespoons Tomato Paste
▢ ¼ teaspoon Cayenne Pepper
No, I met someone who is a Vegan. Invited her over for dinner, very attractive lady.
But after making this, I knew it would never work out.
I always knew you were a playa @Mark_Turner.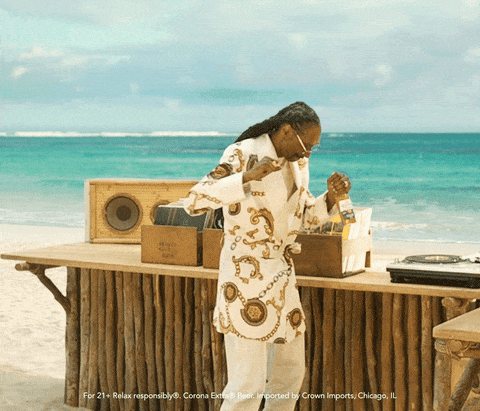 I wasn't sure, about the Vegan thing.

Rocky Dogs!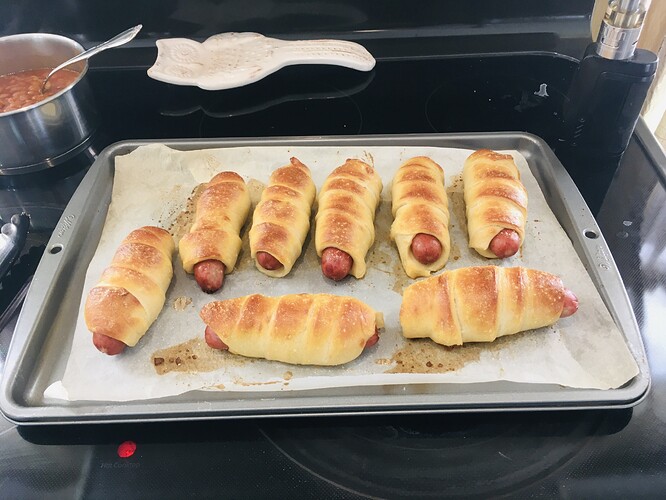 Pretzel Covered Hot Dogs:
Roll out a pound of pizza dough into approximately 9"x 12" and cut into strips
Wrap the strips around 8 hot dogs and pinch ends of dough
Add 1/3 cup baking soda to large pan filled 3/4 full of water and bring to boil
Drop wrapped hot dogs into boiling water (4 at a time) and boil for 1 min, turning a few times
Remove dogs with slotted spoon and place on greased baking sheet
Brush with egg wash and sprinkle with salt
Bake at 450 deg. F for 10-15 min
Makes the magic happen when you add coffee to a chocolate cake, like orange juice in a carrot cake.
If I can't vape it I'll eat it. This is the Kentucky butter cake I'm stuck on. The frosting is sugar, water, and melted butter with Vanilla and almond extract in the sugary base.
Wow, you guys are nailing it.
Agreed 100% @marsh8

@rcleven Looks amazing!

It is. I make this about every three weeks. Today is the day. My wife calls it the walking heart attack. Three sticks of butter and three cups of white sugar including the frosting. If I go it will be with a smile on my face,



I'm right there with you!

Wait a minute @TimWV, how many damn pies and cakes you guys got over there ?? !!!
I've been baking all day!
Two cakes, a bourbon pecan pie, pumpkin and amaretto cheesecake, apple pie.
Lots of family coming tomorrow


Want some?