So a friend who goes through mods quick due to his construction job just asked what I got. I told him to try a Legend again, I have the original and also the V2. Sent him this pic and he said ugh, snakeskin and yeah, it is ugly for sure.
That is when I remembered I bought some textured, better looking snakeskin at hobby lobby. Wasn't planning on buying anything but this stuff was in the clearance for $5 a yard so said why not?
Just took off the 4 screws that holds the frame around the old snakeskin, removed the frame, cut the new skin to fit and put the frame back on, no glue necessary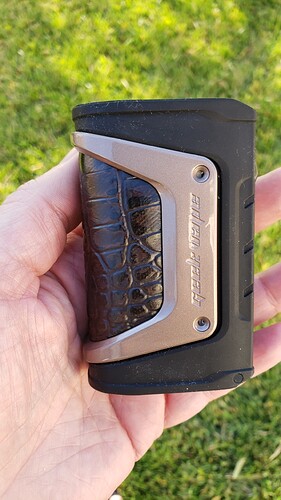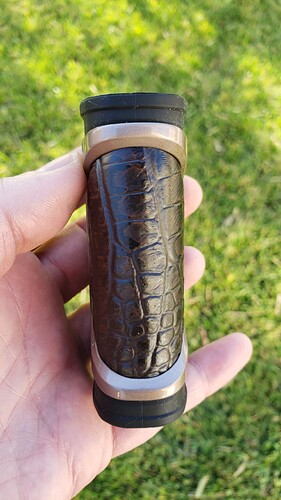 I did have to use some clamps to get the frame to line up with the screw holes again due to the added thickness. Overall it took maybe 20 minutes.
My friend is still taking the V2 instead but that is cool, I like the OG better with the new skin anyway.