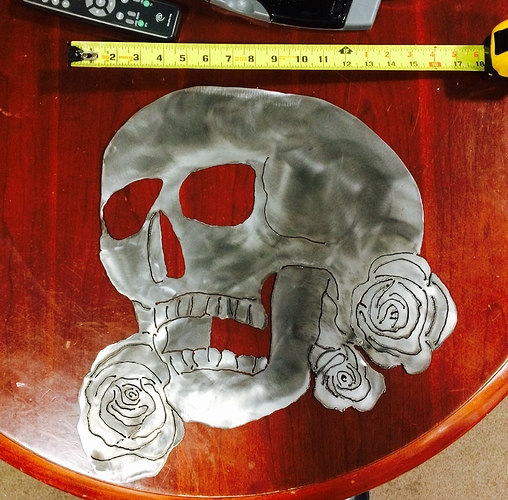 A co-worker bud of mine is really into metalwork. He brought this piece into work tonight… I was quite impressed.

So… if there are any of you who would like a custom piece of metal to hang on the wall or rivet to the hood of your car… or whatever… this guy will do it for you. Mind you… he's not cheap, but, he does stunning work!
I believe he will take and create from any artwork which has not been copyrighted.

He's rather busy with his work and play, but he seems willing to take side projects.