This review will be on the AutoPod 50W by FreeMax. This device was sent to me from Health Cabin for purpose of review and I have no affiliation with this company. https://www.healthcabin.net/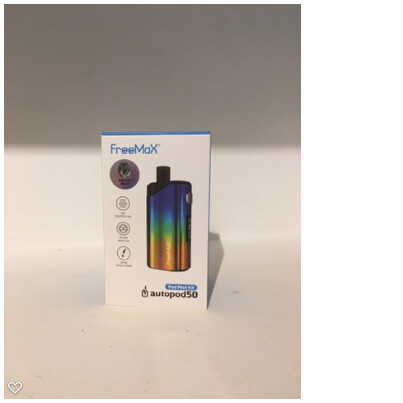 I received the AutoPod50 device a few weeks ago and I used it longer before reviewing because I wasn't sure what I thought about this device from week to week. There are some good things and bad things about the device for me that changed over time. Now that I have had ample time using the device I now feel comfortable giving it a fair and honest review.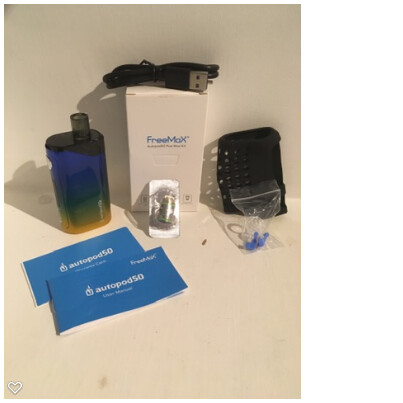 First I'll talk about what's in the box and the features. It comes with a user manual, warranty card, .50 ohm mesh coil, .25 ohm mesh coil, type C charging cable, spare parts baggie, sleeve for device and of course the AutoPod50 device.
Now the pros and cons for this device, I'll give the cons first.
The drip tip is proprietary so you cannot use other drip tips.
The internal battery is only 2000mah and for the coils it uses the battery doesn't last long.
The eliquid fill hole is underneath the pod tank and we know why we don't like that, on top is better.
Every time you pull the tank to fill it the wattage resets to default which is annoying. Another reason on top fill would have been better.
Now I'll give the pros.
The type C charging is the best charging method and fastest for devices like this to date.
The device looks nice and feels great in the hand.
Screen menu system is basic and easy to navigate.
Airflow can be adjusted on coils.
Tank holds 4ml of eliquid.
The flavor is great and beats most of my RDAs.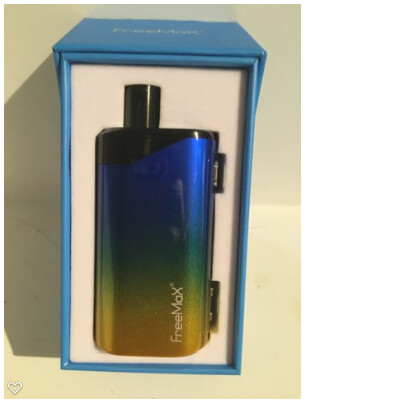 After using the AutoPod50 for a few weeks I will say that I don't look at this device as a Pod system. To me it seems to be more suited to be an all in one device or AIO. Why? Because this device to me leans more to a sub ohm system. Most pod systems in my opinion use coils around 1ohm and up but my opinions are for myself only.
The most impressive part of this device I experienced was the flavor it produces. This was the first time I have used a device that uses patented tea fiber coils and I will say they work great. I noticed the AutoPod would out perform one of my favorite RDAs because the AutoPod would bring out flavor notes from some of my own mixes that were absent until I used them in this device. Also I want to point out that the draw is very smooth, nice and satisfying. The coils in the AutoPod are huge and as big as most any sub ohm tank coils. This device I would recommend using when someone may be developing a recipe because of the notes it brings out or if you are a flavor chaser.
The AutoPod50 although it fits in the pocket with ease going it out for a quick store run is about it for carrying. The battery does not last long using .25 coils or .50 coils with 2000 mah for me so to rely on it all day at the office is not something I could do. I would have to take it and something else. The biggest pro being the flavor it produces is plenty good enough for me to recommend it. But not for an all day use device. Anyone buying this product I don't see having any buyers remorse. It is a nice performing device and I feel very comfortable saying that. I absolutely love the way this device vapes it's the battery life I wish were longer.
You can get it here https://www.healthcabin.net/freemax-autopod50-pod-mod-kit-p/23819.html and the price is 59.89 but after logging in price drops to 33.01 and another coupon code is available here https://www.healthcabin.net/index.php?main_page=account_coupon_codes.