My dears ,
Need a close recipe to the green backed golden Virginia hand rolling tobacco that's all​:grinning: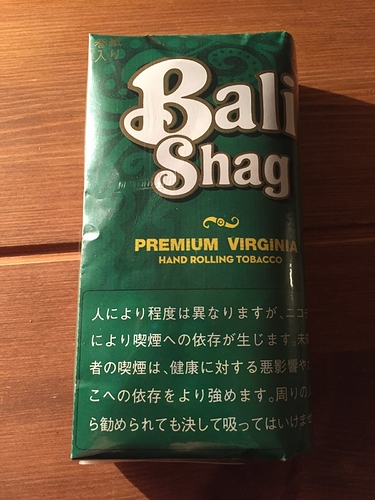 You always search out NET threads and learn how to much ejuice direct from the source.


I haven't come across a synthetic Virginia that I liked so the N.E.T route would be the obvious way to go.
Inawera's Gold Ducat is mentioned in one of the threads but it has been changed since then, as many other Inawera flavours have

, so that won't be the case anymore.
a long long time ago (about a year ago) I was asking aboot (that's Canadian for about lol) steeping tobacco mixes and such…and somebody (Kinnikinnick) pointed out to me to read up on her posts as well.

And after you did that you decided I was full of shit and forgot about me

I don't have much to add to this thread, seeing as how most of the important things have been highlighted already.
The one thing I will suggest is to stick a whole pouch in a jar with some PG and produce an extract of the Bali Shag you like. It will be as close as you will ever get to the flavor of that tobacco. The threads suggested above will take you to a few maceration processes. The end product will taste somewhat different because you are leaving out the combustion factor… but, you will get the flavor of the tobacco; imo, it is far superior to the burned version.
Aww. Would never forget about you

That's not what you said in your post above

No you're not, @Chrispdx is the one telling people to forget about me, not you

Oh boy, here we go…

Lol. Apparently my grammar skills have gone down. Edited my post.
You woke up


I quoted your post though and that one's written in stone

Totally read this as "bail shag" which brought up very different connotations