I literally do not possess the vocabulary to thank you properly.
Hey dude, if you want too, buy my setup. If you dont like it, I will pay you full price and shipping. Customize as you will, but get this board and battery, some hemp and some big ass kanthal. That deal is here public on the table. Your call, you just seem to like clouds like me. It's a spitter though, fair warning. Expect mouth-napalm.
…and I have not touched the build since I made it for this mod. The wick is fine.
Temple 30mm
Obese Buddha 36mm
Alliance 30mm
Alliance 46mm YES, I said 46mm!!!
Stonehenge 30mm (multiple posts)
Ally 30mm
Norris 30mm
Glacier 3 30mm
Buddha Z 30mm
X1 RDA 30mm
Mason 30mm
Mason 40mm
There's a few to choose from.


Alliance! …46mm! Stop dude, I'm at my limit already and the Alliance attys are soooo so good.
I think to go with 2x Alliance 46mm, it will be crazy, wont be.But more of those you share are Big really big,but there are not for multi coils build… I want to go even furher with hexa or octa coils build…I am really tried of those dual/ single coils build, I have one regulated and one mech and they are my daily driver.But this build I want to push the limit…
Did you look at the Stonehenge? Multiple posts!
Fet info coming up:
PSMN1R2-25YLC,115
2 of these bad boys are on board each NLPWM!
Break it down and lemme know what ya find!
This think will do the job, I go through the spec sheet and this think can handle 100A drain…Stonehenge- I dont like it, I have seen it and it just not my rda…But the think that got me is Alliance 46mm, if you have something in my that is similar like this…with plenty of terminals, please let me know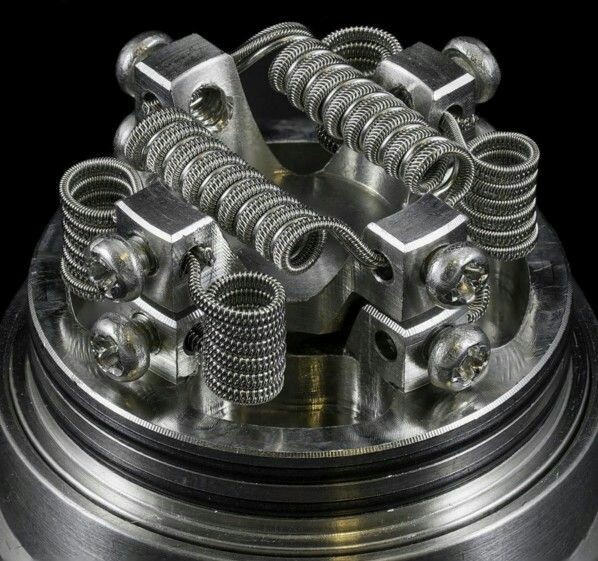 If you like BIG RDA's i think this might interest you a lot. Start looking at around 14 minutes into the video for the RDA itself.

This think is big AF…but it is overkill for me…I dont look on those kind of rdas, I search for multi terminals rdas, the pic above shows what I want
What about the Alliance Fatboy?
I know about alliance product for quite some time, it's my backup plan if I dont find anything. Thanks a lot for a help…I will still waiting for something, because I want to have some choice. I want to choose the best rda.