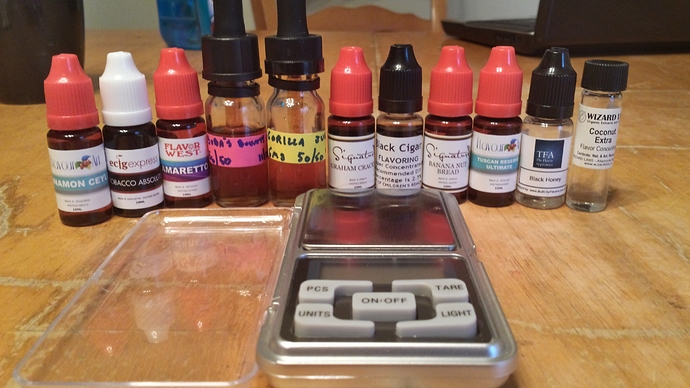 First time I've gotten vapemail in a while!


Here are the recipes for the juices in the pic.
http://tjek.nu/r/80L3 - Boomers Boba's Bounty
http://tjek.nu/r/80NW - Gorilla Juice Clone #6
I got the scale from ebay for about 6.99, can read down to .01 grams. I dont usually make more than 30ml at a time so, but it works and calibrates correctly to the weight.
Anyway, woo hoo! I'm measuring by weight now.