bump-i-fi-cation~ This is BoDarc going dark. I'm loading up my truck and heading into closing on Monday then on the road humping my cr@p across country. I'll be driving right by a buncha you peeps heading to an undisclosed location.
My last day of work was Friday, and I'm finalizing cleanup etc on the former homestead (bubye Texas!) just in time to miss the impending Texas Summer… it's only gotten to 102 so far. About to take this computer down… talk you B's in a week or so. Plans to blow up VapeMail before Aug deadline in full force …wait that didn't sound right …not my manifesto, just saying I might have to shoot Vape Mail pics in panorama mode

…coming in under the wire. Thanks again for all the great shopping advice.
This is the Fat Kid signing off …well for a week. PEACE~!
he gone
Safe travels Bo Looking forward to your return.
My brother just departed Tx last month… now residing in Oregon, said he likes the weather there after all those years in the heat.
That's some funny shit right there

C'ya in a week, we'll hold the fort while you're out
@BoDarc I hope you enjoy living in New Jersey…doubt if I will visit you there, but have fun, Brother.
Working for Mr. Christie may even be beneficial for you.
God bless you, and safe travels.
Nice try o" gatherer of intelligence

Stopped in Dallas last night. Back on the road in a sec might make Nashville tonight. Wifey loves Nashville and her company HQ nearby …not moving there but might have to visit Antique Archeology …and sleep
…message sent from the voophone app
Too bad…you would have had a grand welcoming.
@ozo Sitting in hotel room in Memphis… Wondering if I should invite myself and the Miz. Getting back on the road shortly… Trying to miss traffic …hmmm wondering I'd there's a vape shop near here
Well, you should just about hit Nashville rush hour then…maybe you will get ahead of it if you leave soon.
You are welcome to come wait on me…as soon as the vet gets the papers ready, I am leaving to take some mustangs and burros to Louisville, and then Lexington. I hope to be home tomorrow night.
Stopped for dinner at the Rose Garden in Baxter TN HEY this is like Facebook ! …But without any Yelp reviews or a web site
Ok I have arrived alive …No small feat as any trucker would tell you. Something about the open road seems to erase all common sense. Interesting note, I thought I might raid some Vape shops along my route …No deals were to be had. I think they may even have charged a little more. Inventories non existent …grumpy owners. LET THE SHOPPING BEGIN!
@wvsanta thanks …Harper's Ferry sure was pretty passing through
A lot of Civil War History in the area. I wish I would have known, we could have shook hands while you were in the area. You had to pass within 30 min of my place.
If you have never seen the Shenandoah Valley in the Fall of the year you should put it on your list of things to do in the future. A beautiful drive in the Fall and something I have done on motorcycles for years is Shenandoah National Park's Skyline Drive Several friends and myself make a weekend run of it camping in the park as we travel for the weekend. They have some absolutely beautiful overlooks to stop at and with view's of the Valley below full of the colors of Fall.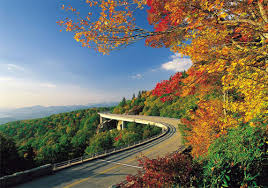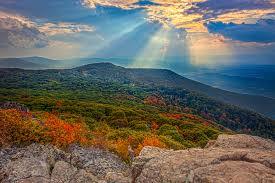 There are also some amazing caverns you can tour in the area as well.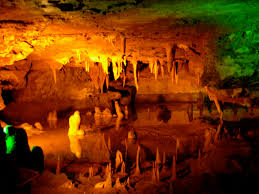 Yeah brother I missed it. .and I'm not so far as to not be able to invite myself over

Ok I'm on my wife's tablet…my PC is in a box I'm pretty sure. This is hampering my shopping. And auto correct is gonna get me in trouble. I was trying to type hampering and it was suggesting bisexual… …seriously
Anytime brother I hope you already know that
Ya, in Silver Point…Hwy 56, by E.Evans State Park
Wish I hadn't missed you coming thru.
Oh it can still happen! I'm voluntarily unemployed and have people to see. It would great to visit some folks from ELR. The Rose Garden was some of the best catfish and hush puppies and pie on God's green Earth …and I'd know