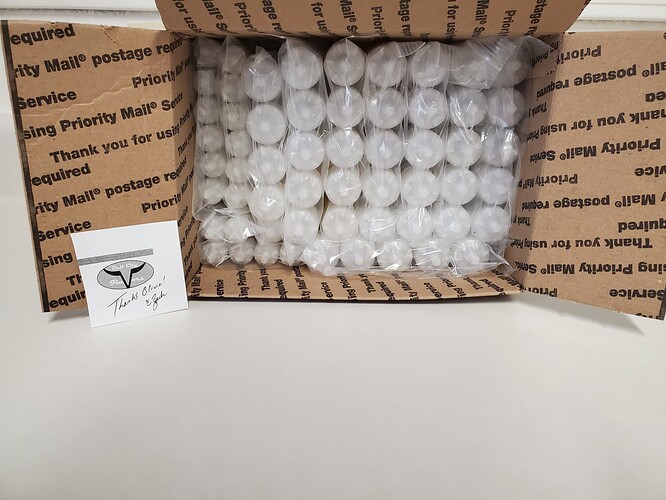 Sorry, if this is in the wrong location. Figired it would go here for a vendor review, even though it's not a juice.
Today is like Christmas, for me! BullCityFlavors promptly shipped my order from their July 4th sale & it was packaged all nicely!
EVERY SINGLE TIME that I have ordered from BCF, my order is shipped out within a day or two. Whenever I've had a question or problem with my order, the customer service I receive is always pleasant - the only issues I've ever had was when I placed an order with Fedex for shipping & it was due to Fedex.
Just wanted to leave some positive feedback! Now I get to go organize/clean up my flavor shelves.