Where would one buy flavors local vs buying online? Grocery store? Specialty store? Etc.
Depends on where you live.
I have a local shop that would sell flavors, they mix their own up. Most places only sell pre-mixed juice though. There is also a ugly cost difference when getting flavorings (or just pg/vg) from a local location. I was running dry while on business in North Carolina and went up to a local shop… they charged me something like 12 dollars for 30 ml of 70/30 vg/pg (no nic, no flavors). I personally purchase everything online with the exception of a few gifts that I have purchased locally or if I'm on the road (living out of a hotel room) and want to try something different.
If you're wanting things like Capella, Flavour Art, TPA, etc., chances are you won't find them anywhere locally unless you have a vape store or maybe a cake/candy specific store that sells flavors. You can usually find Lorann at craft stores and Walmart in the cake decorating aisle. Just make sure to read the labels as some of Lorann's flavors have oil in them and aren't the best to vape. Also, the ones sold in stores typically have added color which some people (myself included) aren't crazy about vaping.
You forgot about real Flavors in Walmart.
Are they actually in the stores nation-wide? I have to go check mine. That would be good in a pinch
Here is a spreadsheet I use when I started.

I think that was only in couple of select geographic areas (at least IIRC).
Thanks for the replies. I was just curious.i think at one point I did read somewhere about Walmart. I will have to check it out the next time I'm there.
Well I don't shop at Wally World, so I wouldn't actually know for sure just remember seeing Walt saying that somewhere.
What? You guys don't set aside an hour or two for family entertainment?


Seriously, you don't have to shop there. It's no different than a family outing to the zoo! In fact, quite similar in many respects!

Just make sure you don't put a limb within "cage-length"… Same basic rules as apply at the zoo. Don't taunt, or engage the animals, Yada yada yada…
Well it actually came down to customer service and the lack of it, we went to do a bunch of holiday shopping and had 2 carts overflowing with stuff, probably about 2 grand in them, anyway we where standing in line literarily in the greeting card section and they had 3 registers open with a bunch of employees just walking around up front we looked at each other and said if they don't open another register in 10 min we are out and never coming back, that was 7 years ago.
I think the register just opened.

Emergency vape supplies.
Most pharmacies carry VG in the first aid department.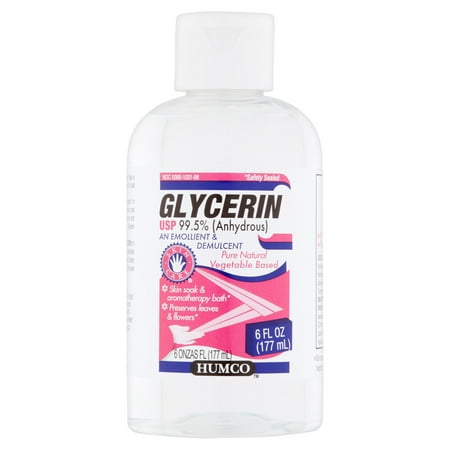 Most of their flavors are alcohol based so easy enough to gas off. The flavors we use run about 5x stronger so leave room for up to 20% flavor to get any real taste from in the bottle your mixing in.
Local supermarket.
It won't cover your Nicotine but it'll fill your tank and give your hands and mouth something to keep you occupied.
Got caught on a long job where I was just screwed for supplies until we got back to a more civilized part of the world.
Didn't have to reach for a nasty stick but I was down to 3mg juice and didn't find it all that hard to shrug it off for the 3 days without.
When I do go it's mostly early (8-9) on Saturday morning when the weird ones are still sleeping.
In central oregon area, haven't found any shops worth my time. Though there are many shops, I get tired of 50.00 clone RDA's and 20.00 bottles of MFG vape juice or 15.00 bottles of House blends, that honestly, taste pretty bad. Many of the recipes I have seen in here, have far more potential than what I have experienced locally.
I want to support local efforts, but not at the kind of quality vs cash I've been experiencing.
Order online. You can mix your own from Vape Wild concentrates for 20.00 bucks. Not that I am endorsing, just sayin.
Good luck on your hunt!
thanks for the info. like i said was just curious in case can't wait for shipping.

BTW Vape Wild is one of my favs for commercial juices.
It probably depends on where you are too. My local B&M sells diy supplies and the prices are not terrible. 500ml s of VG is $8. for instance.
I was able to buy enough flavorings and supplies to get started for the price of my regular 120ml bottle of ejuice from them. Of course, I spent a bit more so I could have more flavorings and bottles, but it wasn't bad at all IMHO, and I didn't need those other flavors to make the flavor I was going after for my ADV. Lol
I am not a fan of ordering online if I can go and pick something up (even if it is a couple bucks more).
I haven't seen another shop that does it like they do either. They also have beer and mead, but not the biggest hardware selection.
i'm in NY state so will have to check around. i'm wondering about craft store. i know i would have to check to be sure they aren't oil based flavorings like so many can be.
Do look at any of the local bake-cake decorating places as I did find a small selection of LorAnn at both a mom-cake shop and Michaels craft stores.
However.
Ewwww in general at many of the flavors I did acquire that way. I have about 20 and haven't used a single one in months as they tend to be chemical tasting to me now that I have other company flavors to compare against.
In almost every example where I might use a LA (LorAnn) flavor if I have say an RF (real flavors) I'll reach for the RF knowing I won't need a shot of sweetener to overcome the bite the LA flavor would add.