Check your credit card statements brothers and sisters. Just caught this one. Fraudulent charge from a Lowes Store 00907 in North Carolina. I don't live in NC. I was told (supposedly) that any online purchases show up as this store number, which may be true. Regardless, I do not shop at Lowe's online. A quick search revealed …
https://www.whatsthatcharge.com/LOWES-00907-866-483-7521-NC
http://www.vcharges.com/lowes-00907-866-483-7521-nc-de
http://www.falsecharge.com/lowes-00907-866-483-7521-nc/
http://lowes-reviews.measuredup.com/support-ticket/Fraudulent-Charge-1060456544
Gift cards ??
https://www.necn.com/news/new-england/5-Arrested-Outside-Lowes-in-Credit-Card-Skimming-Operation-366601681.html
Five people were arrested Monday outside Lowe's Home Improvement in Salem, New Hampshire, in connection with a credit card skimming operation.

Salem Police said they were contacted by Lowe's at 3:14 p.m. Monday regarding some suspicious transactions. The store's loss prevention department reported that several men had come into the store and purchased a significant amount of store gift cards using credit cards. The men all appeared to be coming out of the same minivan in the parking lot
I called a few friends who I KNOW are slackers when it comes to checking their purchases and statements, and just pay the bill. ONE of them, had a fraud charge from the same store (again, assuming an on line order placed at Lowes).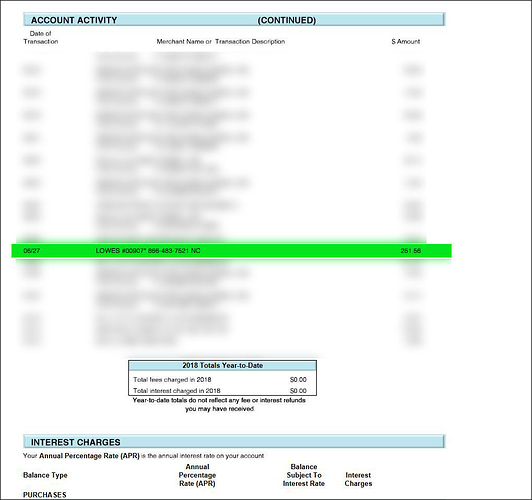 It's a real thing, and even if you have a chip card, won't matter, as that's NOT used (at least where I shop) online.