Click this link to enter -----> http://win.vaping.com/ref/z344518/.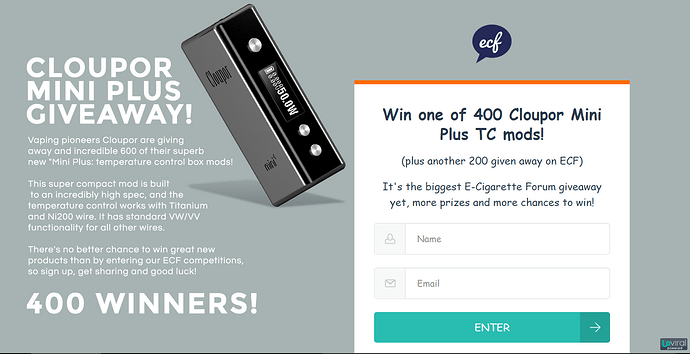 Thanks! Getting one of these would be sweet.
Thanks mate. You don't win if you don't enter!
Congrats mate. Well deserved
Congrats Bro… You deserve it… good things comes to good people. You're one of the best…
I'll watch some reviews later… could go to the wifey in her stocking???
thanks …that means alot!!!
Awesome! Happy for ya bud