Wow, Jim, that's impressive designing. I'd love to see the finale.
I'd love to know how your assortment works out for you.
I picked up a SYSMAX 12 bin multibox today for 40 bucks at HomeGoods, gonna use it for my overflow of random flavors from vendors that I only have a few of each, like NF, MB, RF, CSC etc… I was using a couple larger plastic bins, but digging through them was a pita…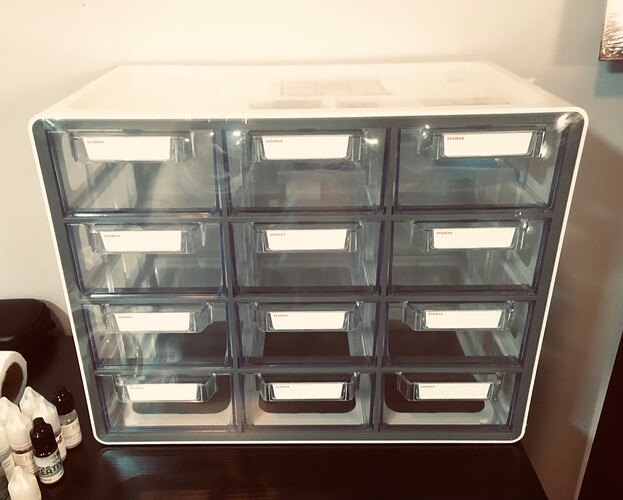 I googled this thing while I was in the store and they are pretty pricey on Amazon

…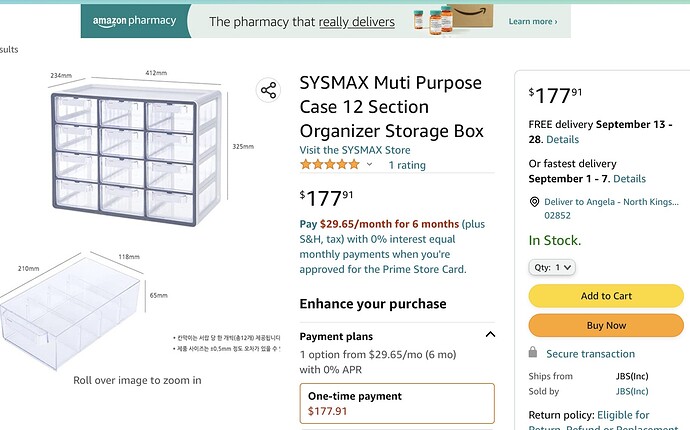 @Rocky02852 At $40 it looks like a great deal. A fine way to keep things organized and in one place. Thanks for posting this.