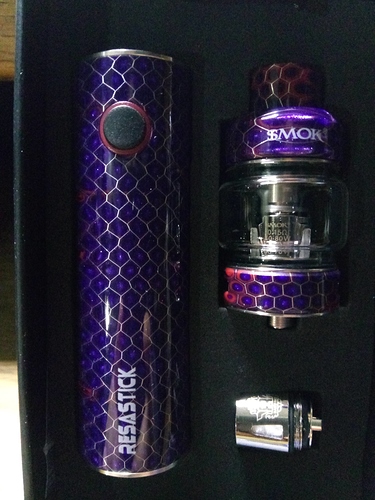 Well, there she is. I must say, this one is hard to give away, I actually like it.
Anywho, as you can see, it is purple
GIVEAWAY RULES;
All you have to do is post.
post anything you want. Happy, sad, mad or vlad.
It will come with an extra glass and 5 coils, which will be, V8 Baby - Q4. I tried to get the mesh coils, but they were sold out.
The extra glass is on me and the extra coils come from Maggie @HealthCabin.
Thanks Maggie!!!
https://vape.healthcabin.net/world-cup-fever-pitch-festival/
Oh ya, we will run it until sunday night. I will mail it on that monday after.