I reckon I should start off by saying, that I don't like it. There are so many things that I don't like about this RDA, I'm having a hard time knowing where to start.
Now, I know that this is nit picking, but It bugs the snot out of me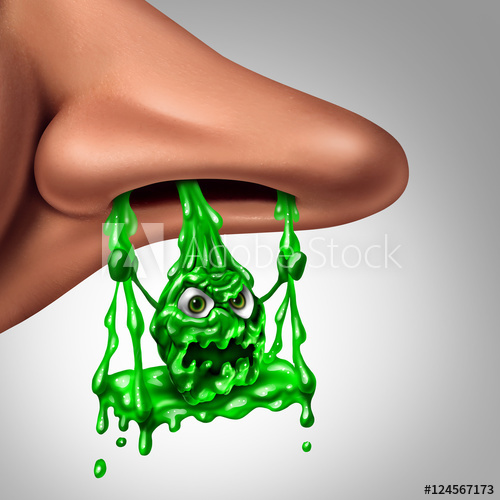 It is a real pain in the arse, to get the box open. So the very first thing I do, concerning the recurve. Which is opening it, has got me in a bad mood already. One of the reasons I waited so long to do this review, is I needed to let some of the obscure things I didn't like to fade.
Here is a sample of how (IMO) a box should be. It doesn't have to be exactly like that, but there should be something; a sleeve, cutouts, whatever.

I had to shake the $h!t out of it, just to get it opened.
So, now I am annoyed. I screw it onto a Mod and pull the top cap off. The very first thing I noticed, was how small the deck is. TINY is a good word to describe it, but hey, it's a single coil rda and a small deck could be a good thing, when it comes to flavor, so hey, a plus. Right?!
Next thing that I didn't like was… Mike vapes. Who the hell is mike vapes? No clue, but his name is on my rda. ok, whatever, that has got to be the stupidest reason to not like a peace of vape hardware, but I can't get it out of my head. So I look the fellow up and watch a video or two. So what if I couldn't even get through one video. Just another reviewer, full of himself. Not a biggie, because I am also, full of my self. I mean, they don't call me DantheMan for nuttin!!!
Ok then. Lets get serious…
There she is, in all her glory.
Now, lets get into vaping styles. I am a dual coil kinda guy, but when I first started building, I was a single coil kinda guy. That was several years ago, and there just wasn't very many affordable single coil rda's out. So, basically I was forced to vape dual coil. Once you get used to dual coil vaping with an RDA, it is not easy to go back to single. That is my problem with this device, it doesn't fit my vaping style.
Single coil lovers
This device just might be something you will like.

There isn't a lot of room on this deck, but it is surprisingly easy to build. The coil is a dual Clapton 26g kan. wrapped with 38g kan. 8wraps @ 2.5mm inner. This is the coil I finally got decent flavor with. I went through eight different builds, before coming up with this one. I would say that there is a slight learning curve to building the recurve. The problem with that is… I am a slow learner.
I don't recommend much more of an inner diameter. There are two very good reasons IMO for not wanting a big coil. One is spit back and the other is, no room for the wick
The Recurve comes with some nice features. If you look at the photo above, you will notice, what looks like two allen wrenches, which they are not. They are tools to wrap your coil on. 2.5mm and 3mm. It is also claimed that you can cut your leads, using one of those tools as a guide, which I found didn't quite work.
OH YA!! One thing that I absolutely HATE are those black bags that wotofo uses to put extras in. As you can see, I removed those "things" and put every thing in a CLEAR zip lock bag.
Ha, something I like. I really love the protruding 510. I can use it with any mech mod and most especially a hybrid.
Believe it or not, there are several more things I like about the Recurve. For instance, the drip tips. It comes with two 810 drip tips. The colors I got were red and a see through black. They are also recurve shaped, which makes for a very comfortable lip experience.
Lets say you don't like 810 drip tips. Well, it comes with a 510 adapter. Which, I think was a brilliant move on wotofo's part.
some samples

Let me wrap this up.
The recurve is a single coil Atomizer.
comes with three premade fused claptons
Two very comfortable 810 drip tips
a 510 adapter
two coil wrap tools
philips head screw driver
O rings
extra post screws
Squonk pin
It is pretty easy to build, but not so easy getting the coil in the "right" position. The airflow is a Pain in the arse, especially for someone that needs coke bottle glassess. The airflow goes through the posts, which I don't like, but for no reason I can think of, except maybe making it harder to see when attempting to close or open the airflow. My advice is to get it where you like it. Then, try not to touch it.
If your the type of vapor (vaper?) who likes to take the cap of and "paint" your coils or if you just like to drip with the top cap off. You won't like it. Unless you like the airflow wide open. Which is feasible, because it is somewhat restricted, so there is a very good chance you will like the airflow wide open.
As a dripper… Yikes. I promise, you will get tired of dripping every other hit or every 5 hits. This Atty is most definitely better as a squonker, though you may get tired of squonking it also. The deck is small, with very little room for wick and even less for juice.
Once you get the hang of building and wicking the recurve RDA, and your a single coil kind of vaper you just might come to like it. Lot's of people do already.
At $27.00 dollars you could find out, without breaking the bank
I will be giving The Recurve RDA away, so keep your eyes open for that.
Here is a link (not affiliate) where you can pick one up
https://www.healthcabin.net/wotofo-recurve-rda-atomizer-p/18100.html