That's an odd looking link. Personally I'm not going to click on it
Nice! I have the Bachelor Nano and after a slight modification, I grew to like it. I always knew that a newer version could greatly improve the performance and it looks like the X pulled it off. I love the deck of the X but it looks like it could be challenging on a large multi-wire build. I imagine its a juice sucker as well. Thanks for the great review!
EDIT: Forgot to mention that tree! If I was a landscaper, I would let my inner 13 year-old out and have some fun trimming

Well done. I too am not much for tanks but I may have to give this one a try.
Thanks Dan! I've actually been thinking about the Bachelor as the original was pretty decent.
Lovely!
@Dan_the_Man Nicely done, and interesting review format. Very nicely done.
I'll one drive you. And dan. Lol.
@Lostmarbles, @Silhouette I totally forgot to mention the original and or the nano. I had one too, and I loved it, but it broke and I never could find another.
I wouldn't put anything with way low ohms on it. The .16 ohm build I put in it was a stapled alien. 5 pieces of .4 ribbon wire and two 26g with 36g wrap. That's no sissy of a build.
Depending on the build, yes it can be, but nothing like the prince tank. With the .5 ohm build I vaped at 45w and it was perfect with moderate juice suckage.
The .16 ohm build sucks pretty good.

(whistling)
I didn't show the funky looking coils they send with the Bachelor X. With the naked eye, they look like they could be a decent coil.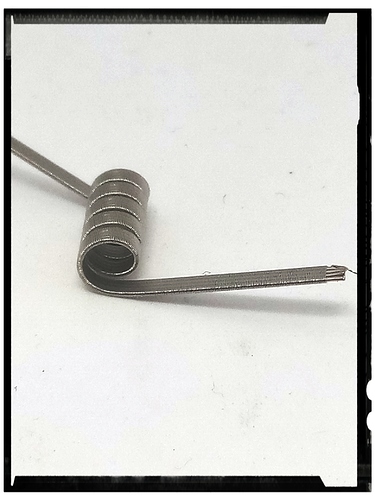 It almost looks like a spaced fused Clapton with four cores.
This is what it actually looks like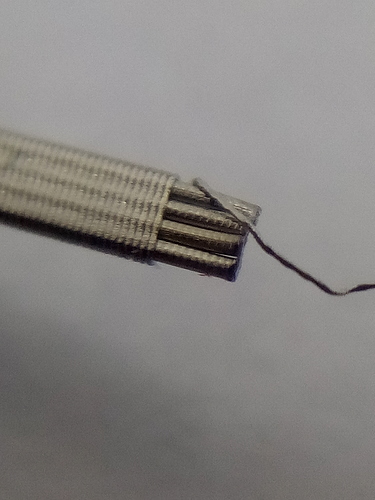 I don't know about y'all, but that thing looks like soldering wire. I don't believe I will be trying it anytime soon