THE RESA STICK
As you can see, the very first thing I noticed, is how gorgeous it is. So my very first impression is favorable. I like it. I really do like it. It is comfortable in the hand, as well as the pocket.
I gotta say. I absolutely LOVE the mesh coil. The flavor is the best I have ever got from a sub-ohm tank and the ramp up is instant. Also, it lasts so much longer than the M2 (the other coil in the kit)
Another thing I like about the Resa Stick, is the fact that it makes a really good " going out " mod. For me, the term " going out " simply means, outside of the house, eg. The store, picking up the turd from school, taking the dog on a walk, etc. I seldom leave the house for more than 3 hours, but if I were gonna take it "out", the 2000 MAH built in battery would keep me vaping for the whole night.
I am not sure exactly what could cause a person to vape, more than usual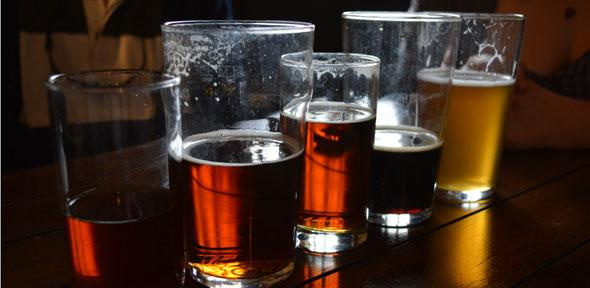 but if you do, you can plug it into your power pack or whatever you use to charge your electronics. It only takes about an hour to charge and if your to impatient to wait, it can be vaped while plugged in.
The finish on the Resa Stick is really nice and very well done. It looks a really thick clear coat on it. I wanted to take a key to it, to see how easily it scratches, but I will be giving it away, and didn't want to put a blemish on it for whoever happens to win it.
One more thing that I really like about the Resa Stick, is the top filling port. Most TFV tanks, have the lid that swings open

The Resa Stick has one that comes completely off.
It's nice and thick, making for a good grip to either tighten or loosen it. If you notice the o-ring in the top cap? It makes nice air tight vape.
CONS
If you will kindly notice what comes with the Resa Stick. It is missing something that I personally consider a must have with ANY tank…
THERE IS NOT AN EXTRA GLASS!!!
That totally sucks. Mostly because I already broke the glass. So now I can't vape it anymore AND I have to find a replacement glass before I can give it away.\
And that, my friends, is really the only thing I don't like about it.
THE COLORS

SAFETY
Time to wrap it up
The Resa Stick IMO would be perfect for the vaper that is looking to move up from a MTL beginners kit or a vaper that wants an easy outside kit. Perhaps someone that wants to look good while they are vaping.
If your looking to pick one up @HealthCabin has them for $53.01 Plus with all the discounts they have at the moment, I am sure you could get it cheaper.
Europe
https://www.healthcabin.net/smok-resa-stick-kit-eu-p/17515.html
Every where else
https://www.healthcabin.net/smok-resa-stick-kit-p/17514.html
These links are NOT Affiliate.
I received the RESA STICK from @HealthCabin for the purpose of this review.
One more thing. @HealthCabin is having some sort of World Cup Competition. ( I think that is soccer, but am entirely to lazy to check) I checked. Soccer.
https://vape.healthcabin.net/world-cup-fever-pitch-festival/