Yes…CNT often came pink like that , seeing your bottle makes me want to grab some delosi…I have almost every other Manufacturer in my freezer but No Delosi
Pink is normal. Nicotine often come pink and is still fresh out of the lab.
Thanks! That's good to know!
Yep, pink Nicotine is good!
Is that Salts @RexRabbit ? If not then it was probably purged/loaded with Nitrogen gas …
I was pondering that, though Benzoate tends to turn caramel and then a rich gold after the slightest exposure to air. For a pink colour from a salt, then a Malate hybrid is more likely.
For those who aren't familiar with it, here is a hybrid when it arrived sealed compared to having a few seconds of exposure (the time it took to load two 5ml syringes) and resting for a week in my arctic office.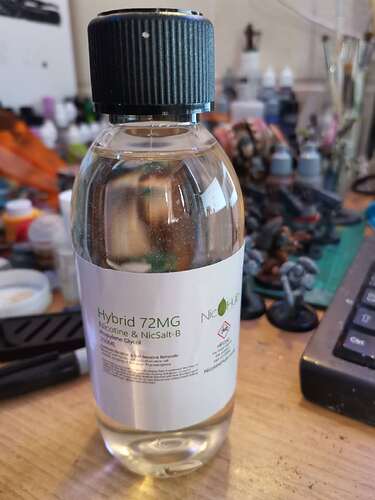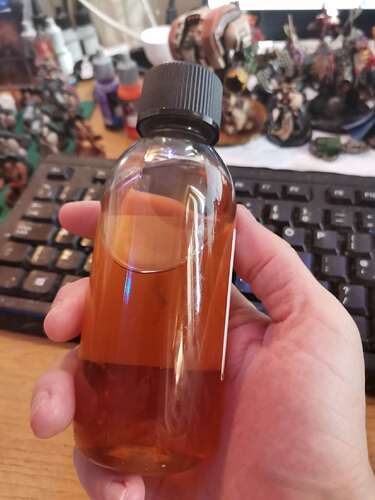 It's not salts. I don't think it was purged with anything either. It was loaded into a giant ziplock and the bottle had leaked some. It's going to be put in a glass bottle today and frozen. I'll be interested to see if it changes color.
It does change that quickly and my personal spaces are kept icy and with no direct sunlight.
My freebase is doing the same except it was as clear as water when unfrozen and opened long enough to 1.8 mg. In weight.