Ok. New to diy flavors and have never dripped. Trying to be frugal but smart and safe. It seems no bridgeless non rebuildable drip attys are made for dual cell mods. I want as close as possible flavor to my smok alien baby beast tank but without spending a billion dollars in replacement attys. They're about 4 or 5 bucks per atty for the t8 coil.
Which drip atty and tip do i buy for a sub mod that i don't have to build coils?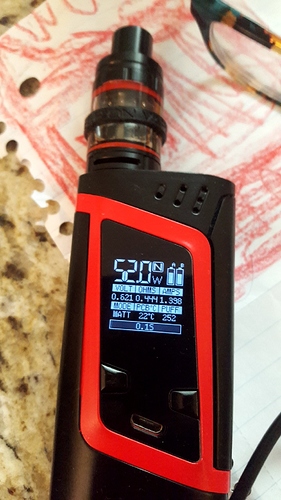 This is my mod. 220w, 3000mah dual cell, usually at 50-55w.
I do not want to build coils