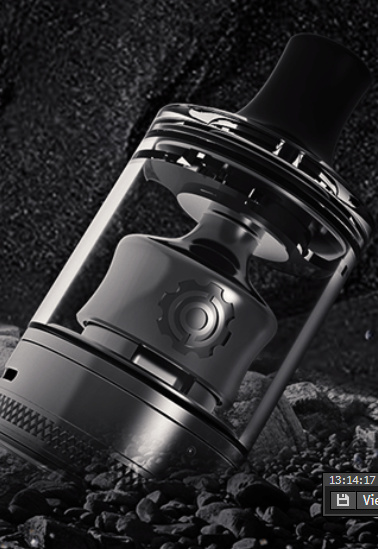 Another collaboration between Wotofo and SMM. I have liked the previous collabs between these two flavor chasers so i was excited to try this new product. To be clear i am not an MTL guy, I was never a smoker and just dont need the analogue sensation, or the high Nic. Last time i took a blast on anything higher than 6mg I pulled a whitey of amsterdam proportions. Only a pint of water and some fruitellas seemed to help clear the pale look from my face and the sweat from my forehead.
Now onto the nuts and bolts…and cogs of this little chappie. I say little as its a 22mm diameter 3ml, 51mm high tank. 2ml capacity of the TPyawn version. Its very light due to the innovative 'Food safe' PCTG tank tube…i am not a poly carbon fan…i drink scotch out of a thick glass, because i like glass. Its clean, transparent and will hurt me if i dont look after it right…much like my wife.
The food safe bit is puzzling, as is the warning not to clean it with hot water, that was a red flag for me that it may not be the muscle car style tank i am used to… However being food safe, if u get fed up of queing for the supermarket, 2 metres from the next masked individual, you can always eat your tank.
I unwrapped all my little wotofo packets of extras like a kid on xmas morning, and started building. 2 mins later i was coiled and wicked. This is one of the biggest pro's of the tank for me. Its pure simplicity to build on and wick. And i could be wrong, but the MTL market is generally for the older vaper or less experienced newly quit smoker, hence simplicity is key and this is a great tank for that reason. The drip tip is perfect for that cheeky side lip draw that i see many an MTL'er perform.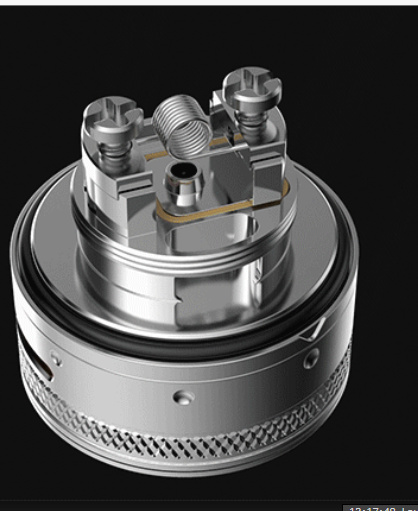 The Spring loaded deck makes coil positioning a breeze, and the wicking is as straightforward as an RTA gets. You get given the usual extras plus 1 dual core fused clapton 0.8ohm and 1 single strand coil NI80 1.2ohm. I was a little unsure how much power to give these being new to MTL, but 20 watts seemed enough. The vape is restricted as u would expect with decent flavour and unexpectedly generous vapour production. I cant really compare it to another MTL tank as i havent used one.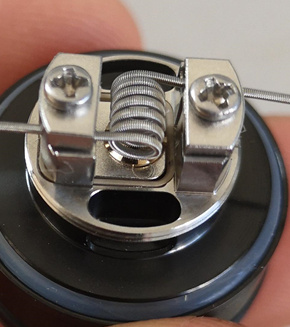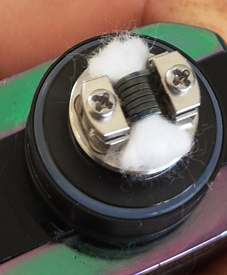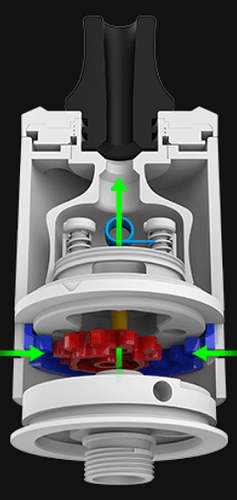 The big innovation here is apparently the geared cog airflow system. I can't lie, i just don't get it. To me airflow is airflow and i cant see how the cog really helps direct air to the coils any better than honeycombe airflow. The coil is fixed in position, and i want air to hit it from below. Its the amount of air that i think makes the difference, not the way it gets there. That said i love the look of the cog workings and especially the transparent base so u can see all the gubbins moving in front of your eyes. This will really stand out to the vaping watch collector who likes to see the internal movements doing their thang.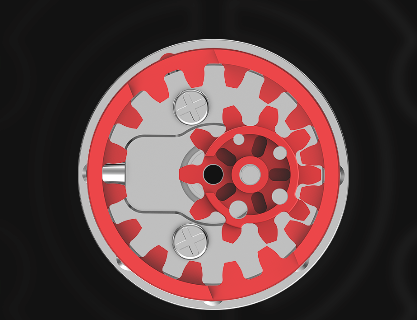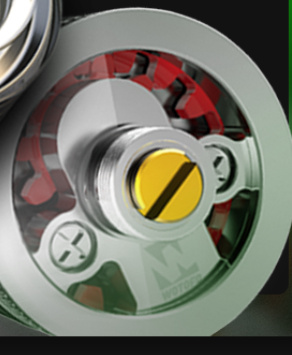 So what do I think…its simple to use…I would bet my bottom dollar that a blind man with asbestos fingers could even wick this and coil it well. It doesnt leak. It has decent flavour and clouds, really nice zing vaping on chefs flavours tickle me pink juice. Smooth tight airflow too. Its MTL so its never gonna juice me up so to speak…but i can see why people would like it. Switch out the poly for glass, maybe an easy improvement.
Tank you for reading
What's in the package
1pc COG MTL RTA
2pcs 2.5mm Thick Cotton Strip
1pc Dual Core Fused Clapton Coil 0.8ohm
1pc Single-Strand Coil 1.2ohm
1pc Cross Head Screwdriver
1pc User Manual
1bag O-rings