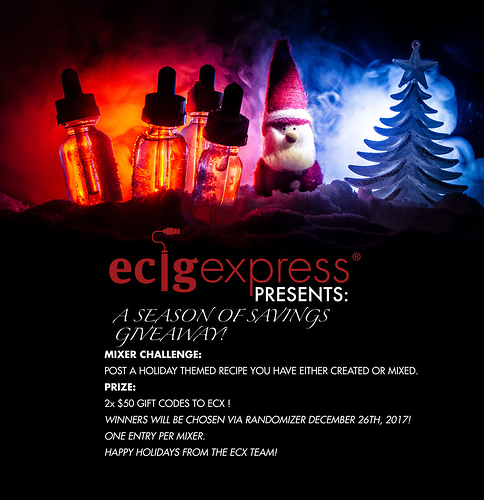 Howdy Gang it's time for a holiday giveaway!
Mixer Challenge:
Post a Holiday themed recipe you have either created or mixed.
Prize:
2x $50 Gift Codes to ECX ! (one per winner.)
Winners will be chosen via randomizer December 26th, 2017!
One entry per Mixer.
Happy Holidays from the ECX team!
Now Share those delicious Holiday mixes lol!
(can have any companies flavors. randomizer is random.)