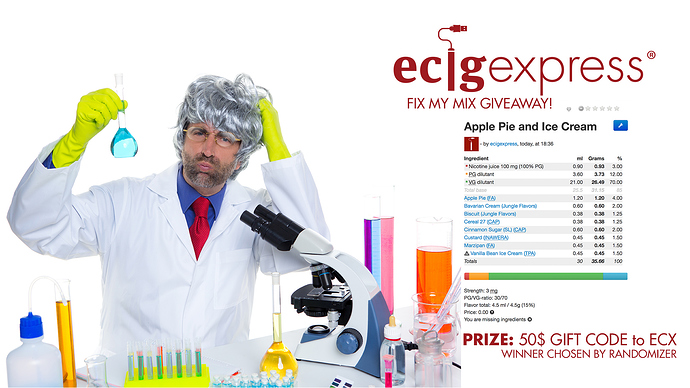 so here is a screenshot of a recipe: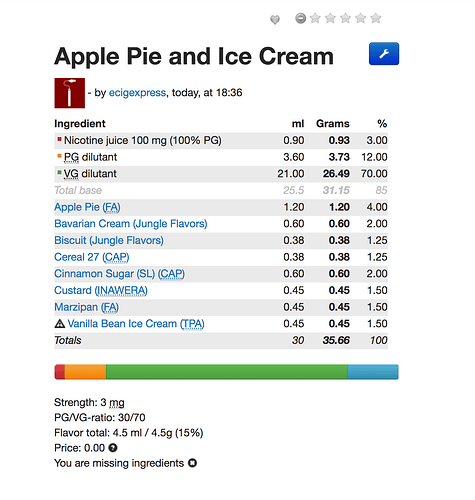 Its ok, but could definitely be better.
simply post what you would modify in the recipe and tell us (The forum) why you chose those modifications.
Since taste truly is subjective, winner will still be randomized.
Prize: 1x $50 Gift code to ecigExpress.com
Ends 11/17.