I was lucky. I won this lovely tiny ecig from a Heaven Gifts giveaway.
I received superfast, DHL express 4 days!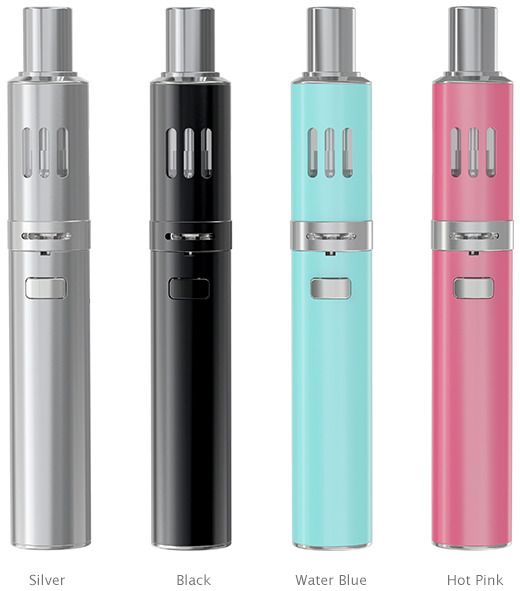 My ego one mini is the hot pink one
[URL=http://s1178.photobucket.com/user/petrast/media/oxi_zpsfnbmkxon.jpg.html]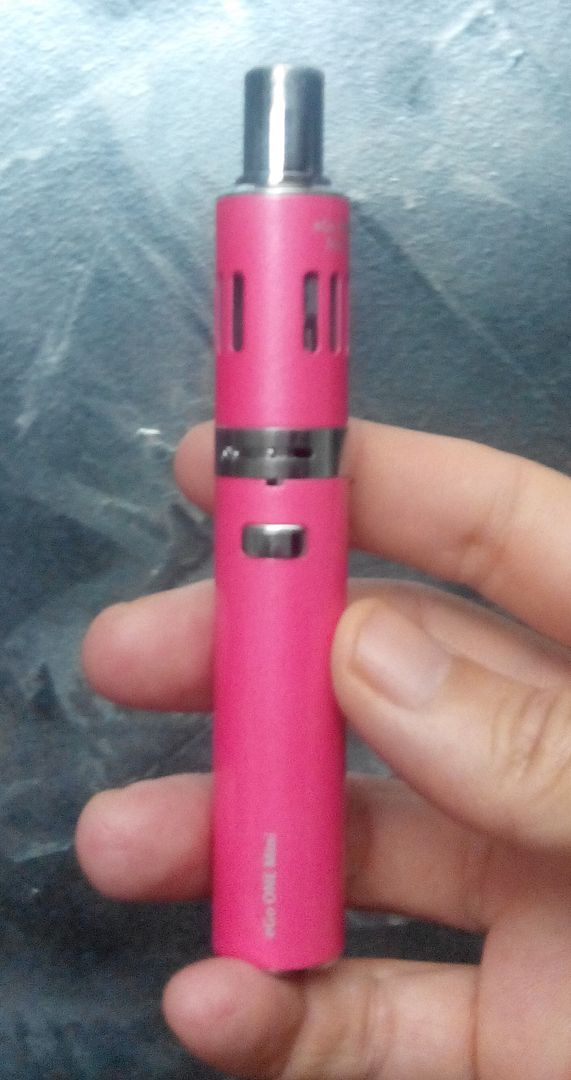 [/URL]
Well, it certainly is hardly bigger than an analogue.
Only 10.9cm/4.29in height including the drip tip and only 16 mm diameter (0.62 in) An ego battery is 14mm diam.
The size and the color make this ecig a beauty.
But my experience with tiny ecigs wasn't the best.
Not this time.
Ego one mini is a bit of everything. What it does better is to be discreet. But it does everything else well or very well.
first things first, the package contains the atty, the battery, 2 CL heads 0.5 and 1.0 ohm, the metallic 510 drip tip the usb cable with the wall adapter 1A, the manual and the scratch and check.
The 0.5 head is for lung inhale. It isn't an atlantis, but performs quite well, although it drains the battery in 1-2 hours.
The 1 ohm head is for mouth inhale and performs well. It helps the 3.7 battery perform very well without draining it. I was surprised that after 2 hours of heavy vaping, the battery still performed well
With a normal use, it can last till 4 hours
Charging needs 90 minutes, I hardly charge for more than 60, because I charge before the battery is completely empty.
Now, the important thing is that you can also buy ni and ti heads for tc mods and CLR heads, which are rebuildable and cost no more than a CL head. They come coiled and wired with 1.0ohm and cotton.
[URL=http://s1178.photobucket.com/user/petrast/media/CLR_zps3tbu7l5x.jpg.html]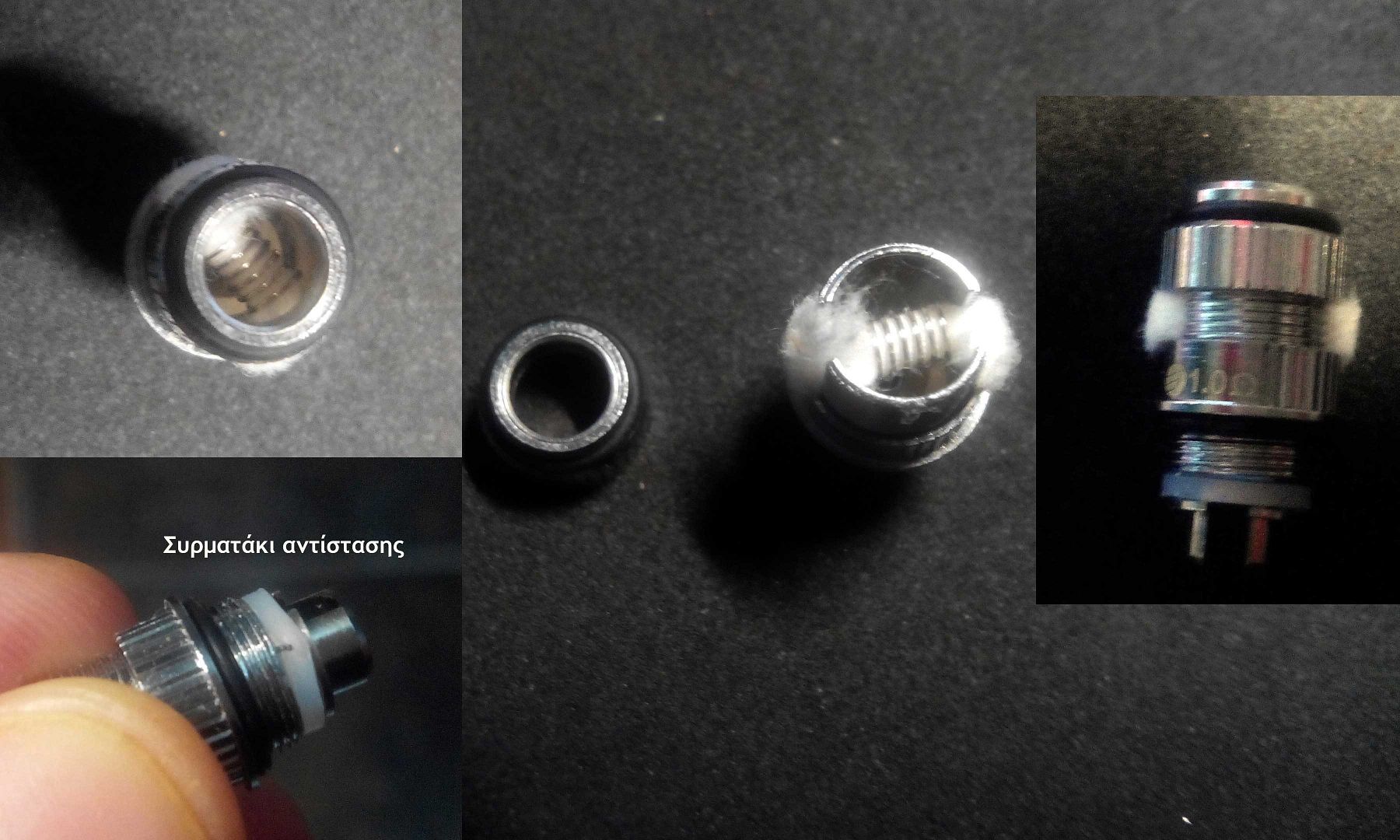 [/URL]
Many users prefer them to the CL heads even when they don't rebuld them, because they like the cotton taste better.
The heads are very easy to rebuild according to Joyetech
[URL=http://s1178.photobucket.com/user/petrast/media/CLR2_zpsbiesbzry.png.html]
[/URL]
[URL=http://s1178.photobucket.com/user/petrast/media/CLR1_zpscfh9rqmt.png.html]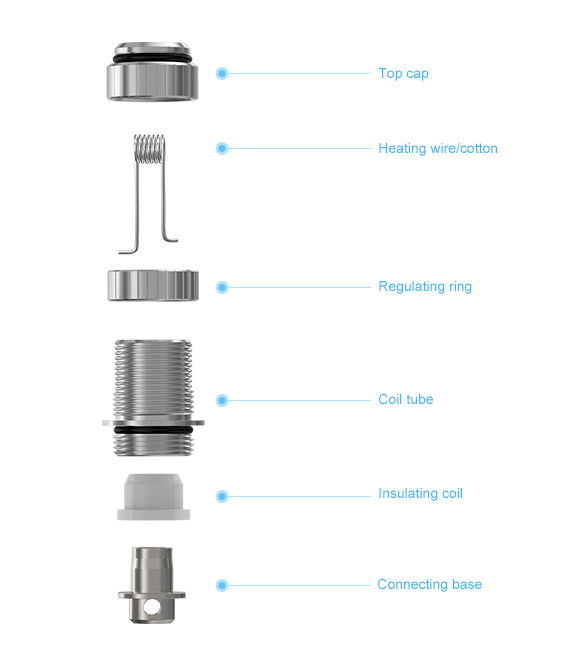 [/URL]
By rebuidling them, you have an RBA atty and save the head cost, plus improving the taste.
Don't mean that the CL taste is poor. Quite the contrary, the ego one mini performs extremely well for a nano ecig. Taste, throat hit and satisfactory clouds of vape.
I use the CL head (1.0 ohm) for 4 days. I must have vaped almost 20ml and now I begin to feel the atty overheated after heavy use, while taste and throat hit remain.
I'll let you know abt the CLR heads when I use them.
Just keep in mind that the coil ends at the silicone insulating ring
That means that it's way better to use a n-r-n wire without ecxeeding the 1.0 ohm limit. Unfortunately, my n-r-n wires are 1.5 ohm and I'll try to RB with a common wire.
Enjoy the video, it's only 3 min.