I clicked onto ELR today and noticed something I hadn't seen before… My Supporters Badge. If you haven't offered a donation to @daath maybe you should. I know he works hard to keep this thing going and IMO his efforts should be rewarded.
I just want to say thanks to @daath for providing a platform for the greatest group of vapers on the planet!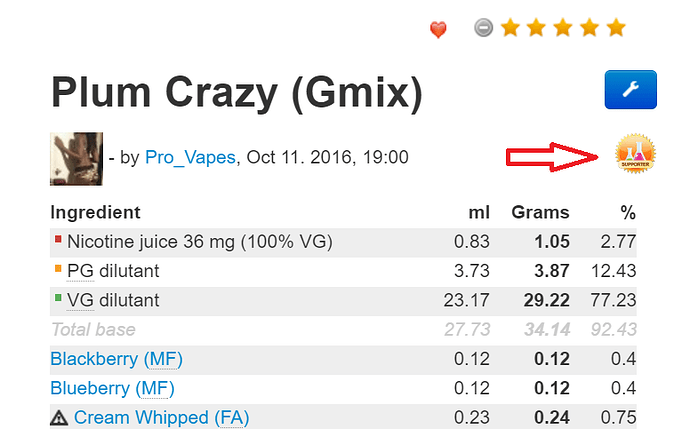 When clicking on your badge it will take you to your recipes page.