Does anyone know how to remove a favorite or an old recipe that you don't wont any more?
Go to the recipe, click the blue wrench and delete. .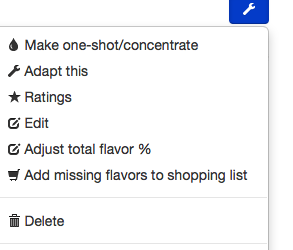 To remove a favourite recipe just click the heart again

Or the blue wrench and "Remove from favorites"

Thank you very much, never seen that before. Been around here for more than 2 years and still learning new things everyday


Mind you, clicking the heart is quicker though.

Cheers all !!! exactly what i needed ;-)

Sorry to highjack but i discovered something cool.
When your on a thread you can click on the bottom numbers in the right hand corner and pick the post you want to go to by entering the number. Way cool for those long threads!