It can't be worse than Tik Tok can it?
Well what the FUCK is that ?? !!!
I have not the slightest idea tbh gang…
This is what I see when I open my "App/Link Thingy"…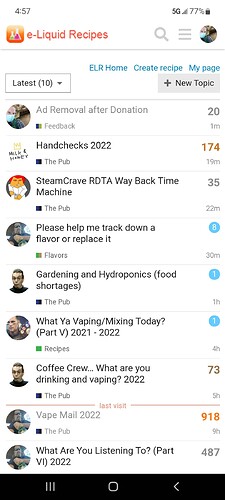 Then I see this when I click on the ELR home page icon… Idk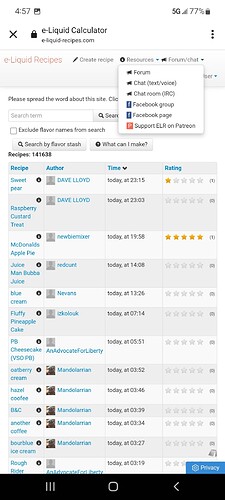 There are a couple other threads on this, seems it isnt part of this site or made by Lars.
Yo @D.Sims can you isolate that APK file and send it ?
I'm just curious to see what's in it. Like @MisterSinner on most modern phones, it's just TOO damned easy to bookmark the sites, and go from there. The forum has some minor issues, mostly smiley related, and text box obscuration when typing, but it works fine. I have a dedicated laptop in the mixing lab, so I don't have to mix via cell, but could if I was in a pinch.
I cant find it on the play store and i cant find an apk after searching the interwebz. Strange.
@JiM210 Did you use this also?
@D.Sims you aren't going crazy. I have the app on my phone and my laptop. Didn't get it from the app store. I got it from a thread.
I have the same on my phone and tablet. Seems to be an app to me.
Came up as a "notification" when I first went to the forum on my browser on android. Asked if I would "like to install the app".
Discourse allows for an app on both IOS and Android for an official forum made with the system. I would suggest the browser recognises the app and asks it you want to use it instead of the browser.
Nothing you need to know…Tbere arr qujte a bit of people who make the mistake of thinkimg the same thing…
App is ELIQUID RECIPES
ELR is E-Liquid Recipes
App uses the Bottle Dropper as logo
ELR uses Flasks
Personally I would love for people to NIT advertise or suggest other people using different Calculators BUT that not gonna happen.
Your all good here brother
@D.Sims is this the App you use with same name ?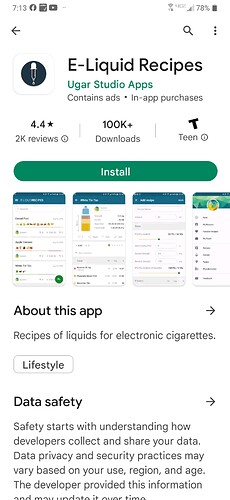 Yes yiu can download that but isnt it more of a shortcut than an actuall App in playstore?
@Ianc13 i use the same thing and inly recently realised i can get notificatiins