I do knkw alot of people mistake the one i linked from play store as Our App
Yeah, it doesn't come up in my Android Play apps list so it must be a third party or a shortcut. I have notifications off on mine, like most of my apps… lol
Mine turned off all of a sudden and by now you know me dee duh dee with technology so i havent tried to turn back on …I also cant figure kut how to separate nitificatikn noises so lately I HATE NOTIFICATIINS
Yeah, I turn mine on and off in the main notification area. I only have notifications on for apps the family uses and emergency ones.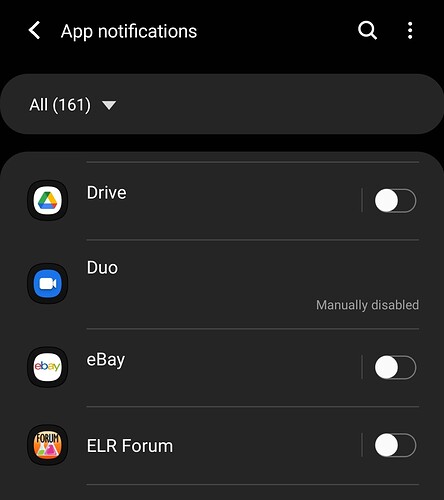 Negative @fidalgo_vapes. My icon looks like 2 beakers.

I have the Android app too. If you try to follow the link at the bottom of of the system app page for it it will go to the Google Play Store but it can not find the app. I'm sure Google removed it from the Store. I got the app there years ago.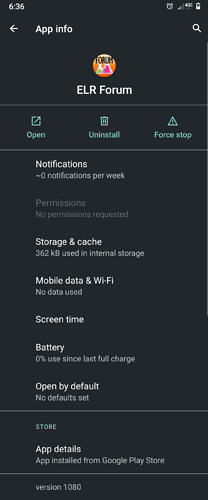 And this is where it takes you if you select the bottom of the Google Play app details.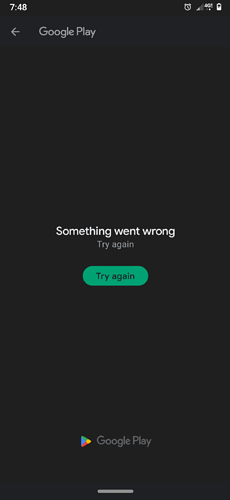 I think the app is just running a separate light-weight instance of a Google Chrome window. Everything looks and acts the same except the app instance displays the flask icon at the top where a Chrome window displays the Google Chrome icon. A Chrome window allows you to open new tabs, even a blank one. The app window will allow you to long press a menu choice and gives you the option to "Open in Browser" and if selected will start Chrome if it's not running and follow the link, or it will open the link in a new Chrome tab it Chrome was already running. I like that I can have both at the same time so I can work two different pages like a recipe I'm creating in one and the other can be my flavor list or flavor notes, etc. . I can keep them straight because of the different icons and I can switch back and forth between the two without having to find one in my list of dozens of already opened tabs. I often use split window where I can view both at the same time.
It also has its own chuck EDIT tiny flake of user data storage and cache memory. That may allow it to operate better on weaker devices especially if the user has multiple tabs in use on the browser.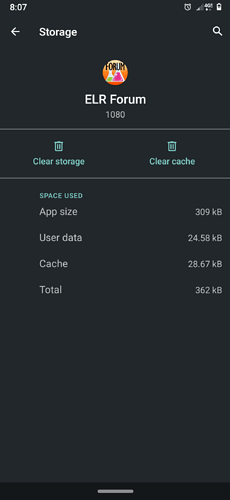 @Ken_O_Where see above

I've been trying to find how to extract an app from an Android phone. I can't seem to find where it's located or I don't have access to it. anybody with the no how that can help me out that would be great. maybe I can get copies to people that want them.
@JiM210 you said you have an Android phone ?
Thanks, I'll take a look when I can. In my settings is a list of my APK's and ELR app isn't one of them. I think the list is only ones that didn't come from the Google Play Store. Using some filesystem tools I already have, and Linux which I have on it, I can find many app sets but I don't find anything that is obviously the ELR app.
I have a Motorola Z4 phone. I have nothing but good things to say about it.
Okay… So I noticed my ELR icon getting smaller and smaller on the homepage of my phone, so I decided to uninstall it and see what happens just using the Chrome…
It prompted me to download it again, which I did- and bam. Back in action.
A week later my icon is shrinking a little bit each time I open up ELR… I swear to God im not on drugs. Does anyone else have this going on?!

Same here. I haven't re downloaded it again because it doesn't matter to me. As long as it doesn't disappear I'm fine.
Started about three weeks ago with a update.
Interesting, just checked mine on both phone and tablet and it is still full size…
Lmao…I was just trippen on that . I unintslled and downloaded again and mine has stayed big so fsr
Damn it the white border is baxk so i imagine the shrinking has started again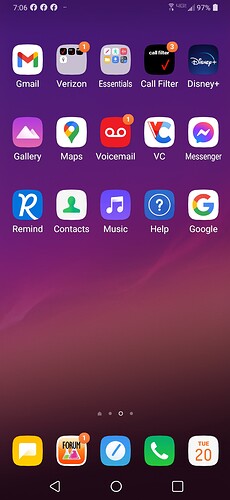 where do you download it from? It's not on Google play store anymore. I've seen the Icon changing but everything is working the same as far as I can tell.
ELR is not an app for Android. It's a bookmark that runs in Chrome. I think that is where the problem orignate's. There was an update a few weeks back to Chrome on Android and that's when the icon started shrinking for me.