Yayy @daath Emojis are back! I felt unable to express myself for a while there.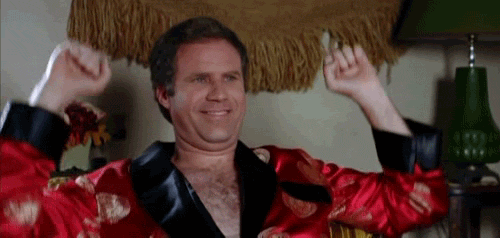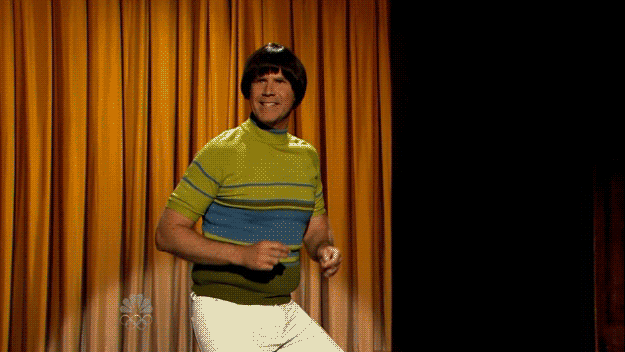 They still don't seem to be working in PMs but I'll clear my cash and test it again.
Yep, clear your cash and send it to me!
*Cache… I'm tired! lol
Finally

Apparently the fix was a small one

Just took them a while

Because I can

It appears you couldn't lmao - needs a space bro
Thank God, I was getting all pent up !!!
I just noticed something with FireFox 47.0.1. I WAS able to emote a few on a post, but when trying to do more in other posts, the screen dimmed, but no choices were available. I was able to shift-reload and then I could choose a few for another single post, but when trying to on another post, same thing happened. Odd…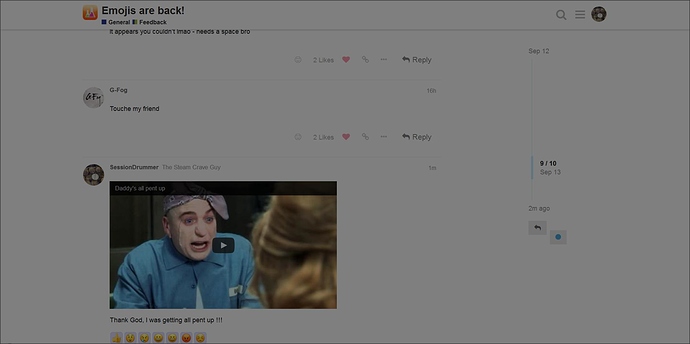 Odd, sometimes is DOES work without a reload, others it does.
Mine is doing that w/ chrome, after clearing cache it works but only for 1 time idk, but not too concerned w/ using them
Yep, that's happening to me as well. They're working on it I think.
They are flaky as fuck for me all the time so not working anywhere near good at the moment.
I added/changed a couple of the available emojis. Changed

to

and added

and

(for the weird eating thread! LOL).
If there are some you'd like to see added, let me know and I'll think about it.

Do NOT ask me to add a thumbs down (or anything like). It's been discussed and is not happening.
Loving them! What about a fist bump

for all the bromance that goes on? Actually, that could be used in the wrong way…ignore my ramblings

No thumbs down and no fists… I guess a certain finger is out of the question?

I'm confused.
What's wrong with a ring finger?