【EVERZON GIVEAWAY】Win GeekVape Aegis Legend kit , End on May 30th
Hello vapers! Are you ready to win great prize for FREE?
Do you know GeekVape Aegis Legend kit? The awesome Kit is designed of Justin .It is the upgraded version of Geek Vape AEGIS 100W Kit with Shield RTA.
You wanna try the dual 18650 batteries mod which can be water resistant,shock resistant & dust resistant?
This is a second to none choice for those who are looking for a durable box mod with extreme power and portability.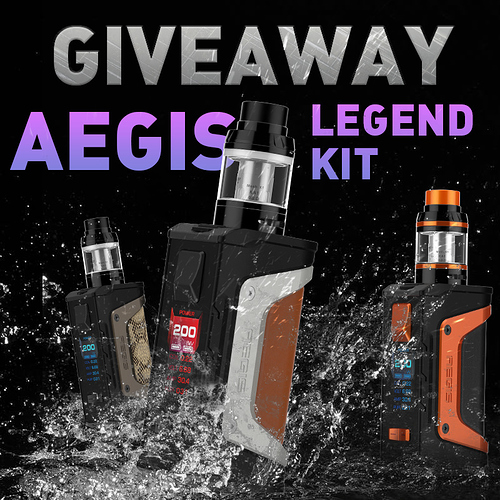 Simple rules to enter:
1What flavors of E-juice do you like?
2How many milligrams nicotine of eliquid you would like to choose?(eg : 0mg, 3mg, 6mg and so on)
3 How many milliliters of e-juice you prefer to?(eg: 10ml, 30ml, 60ml and so on)
4 Which item do you most like on our site,please also leave the link
5 Tag 3 + your vaper friends who may need this.
Note:
One Winner will be selected by random.org on May 30th.
You must be more 18+
Each person can post 5 times at most
Please don't hesitate to join us and Good luck to you all!!!
More About Aegis Legend :
The Aegis legend mod: https://www.everzon.com/geekvape-aegis-legend-200w-tc-box-mod.html
The Aegis legend kit:
https://www.everzon.com/geekvape-aegis-legend-kit-with-aero-mesh-version-sub-ohm-tank.htm
---
Winner Announcement
Dear all,
Thanks for your active participation and supports. So excited to choose the winner.
Congratulations #111 @IzNoGoat win free "GeekVape Aegis Legend kit "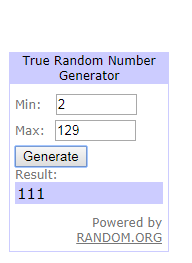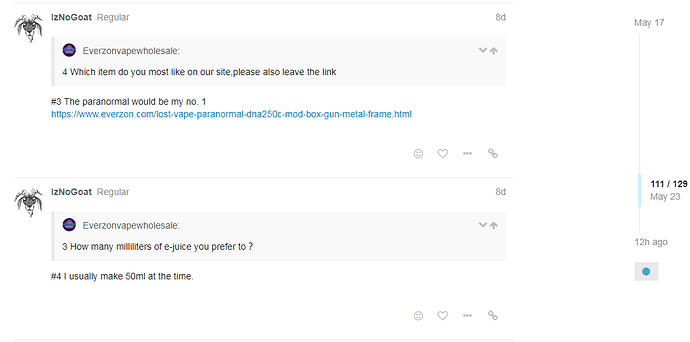 You are our winner! Please PM us your shipping address in following format.
Name:
Address:
City:
State:
Post code:
Country:
Tel:
Email:
It would be much appreciated if you can share your experience about the Prize with us after receiving it.
Next Giveaway is coming soon!
Dont miss geekvape new lauching tank ,Three-dimensional airflow system,
12 airflow adjustment options "Geekvape Ammit MTL RDA Atomizer"
Thank you all for supporting EVERZON.