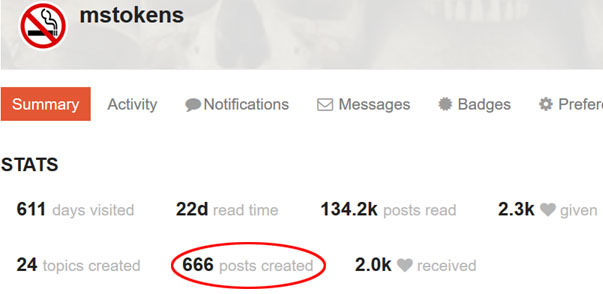 Quick! Create another post !
That was it lol

It's only got as much power as you give it. wink, wink, nidge, nudge
BTW, my favorite number is 13, so take that with a grain of salt.(Anymore cliches I can mangle while I'm here? No? OK, then!)
How are you going to get to 888 if you don't pass thru 666?