I finally got an RDA successfully coiled, and it is a world of difference!
The guys at my local shop recommended the Druga RDA, so I picked it up and they gave me some SS fused claptons to try out. It was a bit of a task, and it ain't pretty, but they are firing together nicely, and sitting right at .3ohms. This thing has such a smooth airflow with just the right resistance, even with airflow at max.
My first attempt was a Freak Show by wotofu and it was just too small for my big fingers to deal with.
Pretty exciting to finally take a smooth pull from one of these things. Hello, flavor!! I can't wait to get a nice mod to go with this Druga. Looking at the Evolve DNA chip-based mods, but still undecided.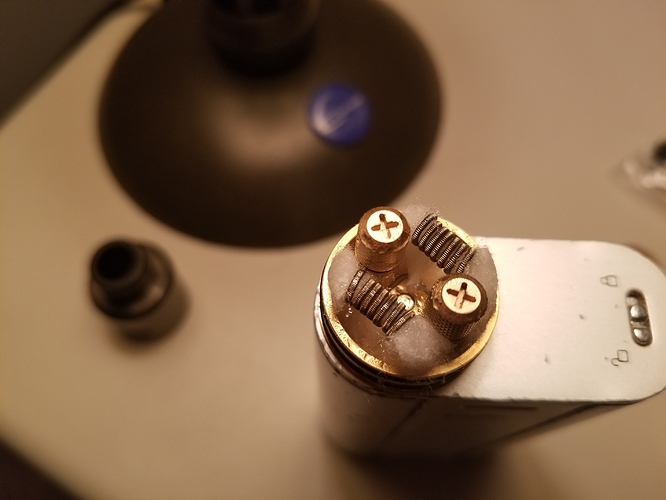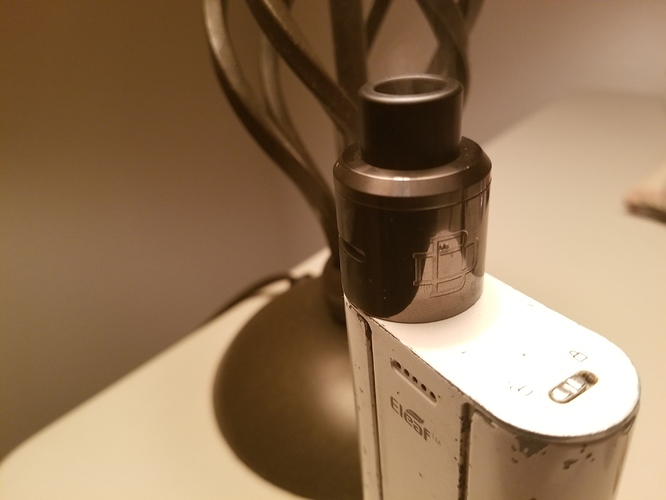 A couple of questions:
With this set up, my first try tonight caused an atomizer short warning. Good to know this device has safety built in, but it was weird because nothing seemed to be touching where it shouldn't! Leads were snipped with just a little sticking out of the posts, coils were free and clear. It was fine after I reseated them, but what could have caused that? (Probably hard to tell me without seeing it as it was when the short happened, just looking for general causes)
Using SS in wattage mode, because eleaf tc100w probably doesn't do tc very well, and I'm more comfortable with wattage mode, anyway… should the wattage setting for SS be the same as kanthal because ohms are ohms? Or, would SS act differently?
Thanks for providing such a great community! I appreciate all of you.