Thank you @Heaven_Gifts for the change to win the Vaporesso Renova Zero device to test and review!


Dearest Vape family, This is gonna be a real quick review and my photos don't do it justice. @Heaven_Gifts product page pictures are much better to check out.


The Vaporesso Renova Zero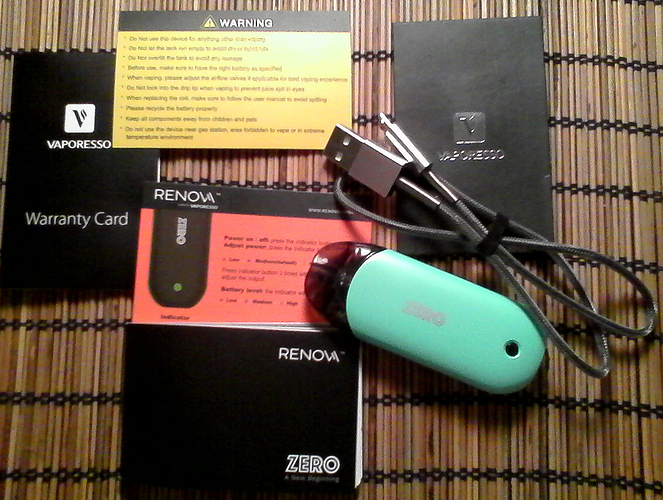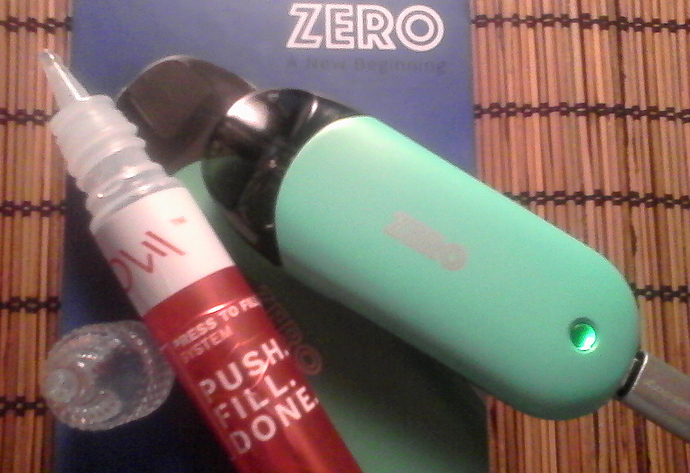 My thoughts and experience using it:
Great for new Vapors or people who like having a few back-up devices to carry around.

Draw activated. No buttons to press to fire it.

5 clicks on and off.

Press to fill, no tabs to open when filling and no leaking I experienced.

Tighter MTL, not airy at all. It will fill your mouth with PLENTY of WARM Vapor to inhale, just like a real Cig.

I can't stress this enough! - The Vapor is VERY WARM also, not just warmish like some POD devices. I find that very enjoyable different then other POD devices.

Has a Hugh 650mAh long lasting battery for a tiny device this size, and holds 2 ml of juice.

Super stealthy in your hand. But it does produce a LARGE amount of vapor (I used 30PG/70VG), so you might want to use 50PG/50VG juice (less cloud blend) if you need more stealth

This is the most real Cig-Like Vaping POD device I've used so far, due to the large amount and warmness of the vapor. I was freaked out how much it felt like a "Real-Cig Experience."

Flavor is on par with other POD devices in it's class.

It's not plastic it has some nice weight to it.

The USB charging cable is the Highest Quality Ive seen yet, and very long at - just shy of 20" inches


Other things to consider:
Perfect for Nic Salts
Lots of color to choose from
Very Nice WARM Vaping experience. If your newer vapor and want a more realistic smoking experience to help start quitting.


Possible Cons:
You need to use the supplied bottle or other small tipped bottles to fill it.
You can refill the POD's, but eventually you will have to buy a few replacement PODs.


Specs:
1× Zero Mod 650mAh
1× 2ml Refillable Pod (1.0ohm)
1× E-juice Filling Bottle (10ml)
1× USB Charging Cable
1× User Guide
1× Warranty Card



Thank you AGAIN @Heaven_Gifts for the change to win this device to test and review!