That's what you get growing up in a place where sex is linked to sin and should only be used for reproduction and sex education is limited to abstinence.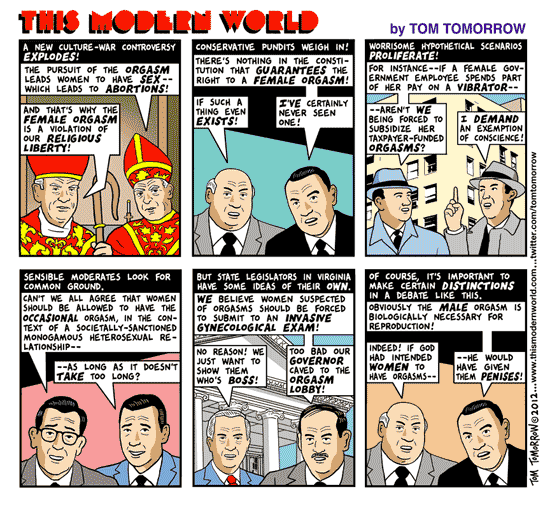 All this time I was all full of pride thinking I was the clit expert.

While totally unrelated, your article did remind me of one I read recently. It kind of blew me away as I had never heard of this condition before. Guevedoces
That's a very interesting article. That's got to be very confusing to the kids.
All I got out of that is my wife has a penis…I'm not quite sure how I feel about that
You do realize most of us think most of you wish you had one, right?

HHA AHAHA that's funny

All girl here ! ( meaning Lol just re read and thought that sounds funny of me ) I like my fiance' and my difference just fine

Ha, and that's where most of you are soooo wrong! You see the girls that have a good idea of the female 'penis' and what to do with it know that it is far superior to the male version when it comes down to pleasure, especially in the endurance department. The little manchild wanker on Youtube from @Pro_Vapes's post managed 4 times a day and I bet he needed some hours in between to recuperate, whereas we…ahum

I know longer have the stamina like when I was younger. I have some little blue pills that help a lot though.
There are certain spiderbites that will give you a hard on for hours, it will be the last one you ever have though, just another fun fact

You're probably right, but most of us think women wish they had one. That's our story and we're sticking with it!
That's life's cruel little trick brother…but as I always say - I may not be as good as I once was but I'm as good once as I ever was! Words to live by my friend